Low-end devices to drive PC/mobile growth - Report
Gartner expects PC, tablet, smartphone shipments to grow 4.5% this year, wearable computing won't take off before 2017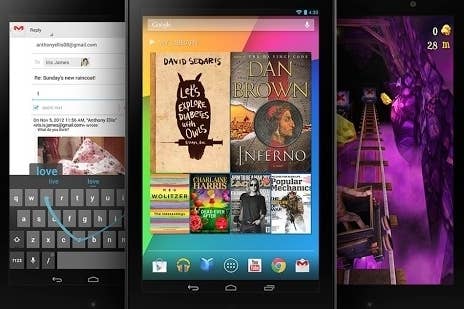 PCs, tablets, and smartphones are seeing increasing demand around the world, but it's no longer the priciest options driving the business. According to IT research firm Gartner, the growth is coming from cost-conscious consumers.
"The market is being driven by a shift to lower-priced devices in nearly all device categories," the company said today, revealing details from its latest market forecast report. "The mobile phone market will continue to experience steady growth, but the opportunity for high average selling price (ASP) smartphones is now ending. Growth is expected to come from mid-tier smartphones in mature markets and low-end Android smartphones in emerging markets."
At the same time, top-of-the-line tablets are feeling a pinch as consumers opt for smaller screen sizes and prices in the 7-inch form factor are increasingly competitive. Even so, Gartner expects tablet shipments to grow 53 percent this year, and another 42 percent in 2014.
Meanwhile, PC shipments are expected to decline 8 percent this year and another 7 percent next year. Gartner believes the smartphone market will continue growing, but at a modest clip, with shipments up less than 4 percent this year, and just over 5 percent for 2014. Combining the PC, tablet, and smartphone markets together with the small-but-growing ultramobile category, Gartner projects total worldwide shipments of these electronic devices to grow 4.5 percent this year, and 7.5 percent in 2014.
Gartner also weighed in on wearable computing, saying the devices' penetration into the market will be limited for the near-term. The firm expects fewer than 1 percent of consumers to swap out their phones for a wearable computing/tablet combo by 2017.
"For wearables to be successful, they need to add to the user experience by complementing and enhancing what other devices already offer," Gartner VP of research Carolina Milanesi said. "They also need to be stylish yet practical, and most of all hit the right price. In the short term, we expect consumers to look at wearables as nice to have rather than a 'must have,' leaving smartphones to play the role of our faithful companion throughout the day."