London Venture Partners, Square Enix, TinyBuild, Valve and more join GI Investment Summit at PAX
The Seattle event is scheduled for August 31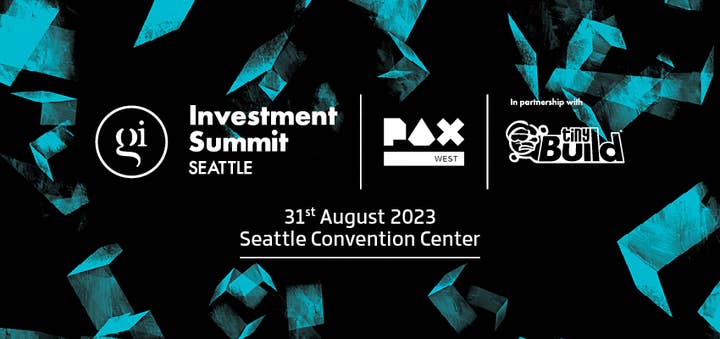 A number of big name investors and publishers have signed-up to the GamesIndustry.biz Investment Summit at PAX next month.
It will take place at the Seattle Convention Center on Thursday, August 31st. Tickets are on sale now for as low as $50 + booking fee.
Already, more than 20 game developers have signed-up to the event. They'll be looking to meet investors, publishers and platforms including Agnitio Capital, London Venture Partners, Phoenixx Inc, Skystone Games, Square Enix Collective, TinyBuild, Valve, Whitethorn Games, Ysbryd Games and many more to be announced.
This year's event, the first since 2019, is headlined by a keynote fireside chat with Shawn Layden, the former chairman of PlayStation Studios, and current advisor to various games businesses such as Tencent and Streamline Media.
Layden will be discussing current games industry trends, how we got here and where we are going.
Alongside Layden, Valve will be joining the event to discuss how visibility works on Steam during a live talk.
The event is headline sponsored by Hello Neighbor publisher tinyBuild, who will also be speaking at the event. CEO Alex Nichiporchik will discuss the importance of emergent gameplay, and why the industry is not seeing enough games with it.
The final speakers will be announced soon.
The heart of the event will be our meeting system, where developers, publishers and investors can connect throughout the afternoon. Tickets for the event are on sale now and are $50 (+ booking fee) for developers and $200 (+ booking fee) for publishers and investors. Tickets include lunch, refreshments and two days of access to PAX West.
Developers and publishers who are exhibiting at PAX are able to attend the event for free. Simply contact Kevin Brady to receive details of how to sign-up.
Some limited sponsorship opportunities are still available. Contact George Corner for more details.