London Venture Partners invests in Klang Games
Former CCP Games devs now working on a multiplayer mobile title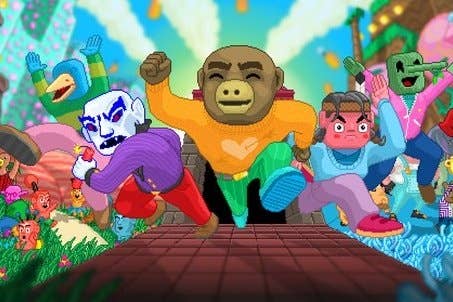 London Venture Partners will invest in Klang Games, a studio formed by veterans from EVE Online developer, CCP Games.
The precise value of the investment was not released, but LVP will invest in the growth of the studio and back its future games. That also includes its current project, ReRunners, an asynchronous multiplayer game for mobile and tablets.
Klang was co-founded in 2013 by Ívar Emilsson and Oddur Magnússon, both of whom previously worked at CCP Games, Emilsson as a game designer and Magnússon as a senior software engineer. The founding team also included Mundi Vondi, a graphic artist and designer.
"LVP's decades of experience and insight in both traditional and mobile gaming is a huge asset for Klang," Magnússon said in a statement, no doubt referring to LVP's successful investments in companies like Supercell. "We could not have a better partner to fulfill our vision of how to bring multiplayer games to new platforms.
"We believe that games should have the ability to bring people together through fun, engaging gameplay, and social interaction. Games must be able to appeal to the everyday gamer in an instantly accessible form, as well as help build a community of like-minded individuals."