Lollipop Chainsaw sales reach 1 million
2012 release hits new milestone for Grasshopper Manufacture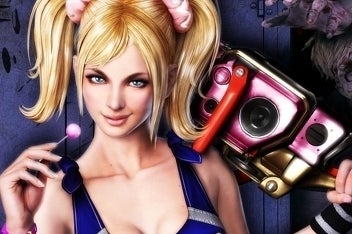 Grasshopper Manufacture's Lollipop Chainsaw has reached the million copies sold milestone, 21 months after it went on sale on PlayStation 3 and Xbox 360.
Get your celebration gear on! Lollipop Chainsaw has sold more than a million copies!!! Woot Woot!!

— Grasshopper Manufacture (@Grasshopper_EN) March 7, 2014
Grasshopper Manufacture even teased Twitter followers that it considered the sales justification for a sequel to the hack and slash title.
Lollipop Chainsaw was released in June 2012 by Kadokawa Games and Warner Bros. Interactive Entertainment and achieved a Metacritic of 70.
Speaking at a Kadokawa Games event in August 2012 CEO Goichi Suda revealed the game had sold 700,000 units, setting a new record for Grasshopper Manufacture.