Neowiz's Lies of P leads the 2022 Gamescom Awards
The Pinocchio inspired adventure title wins three categories, including Best Action Adventure Game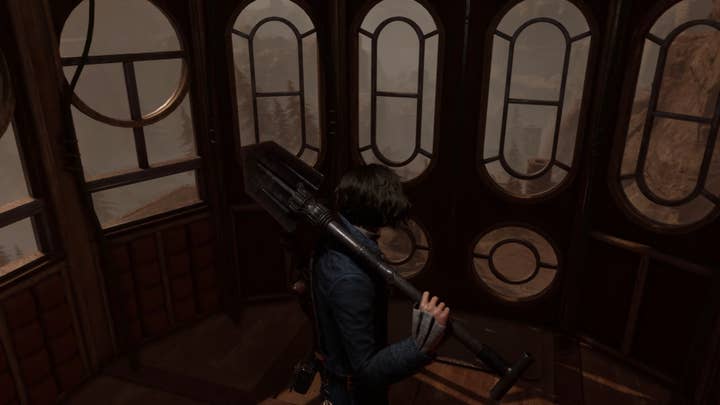 Neowiz has come out on top of this year's Gamescom Awards, taking more awards than any other publisher.
The South Korean firm won three categories, thanks to its Pinocchio inspired RPG the Lies of P. The dark fantasy took home Best Action Adventure Game, Best RPG, and Most Wanted Sony PlayStation Game.
Meanwhile indie title Inkulinati and the shooter Metal: Hellsinger tied with two category wins each.
The Gamescom Awards celebrate the best games presented during the annual games show. Both the finalists and winners were decided by a "jury of nearly 30 gaming experts", according to the event's website.
Below is a full list of the winners of this year's Gamescom Awards:
Best Action Adventure Game: Lies of P (Neowiz)
Best Action Game: Metal: Hellsinger (The Ousiders/Funcom)
Best Family Game: Paper Trail (Newfangled Games)
Best Indie Game: Inkulinati (Yaza Games / Daedalic Entertainment)
Best RPG: Lies of P (Neowiz)
Best Simulation / Strategy Game: Ixion (Bulwark Studios / Kalypso Media Group)
Best Sports / Racing Game: AEW: Fight Forever (Yuke's / THQ Nordic)
Best Multiplayer Game: Warhammer 40,000: Darktide (Fatshark)
Best Ongoing Game: Sea of Thieves (Microsoft)
Most Original Game: Inkulinati (Yaza Games / Daedalic Entertainment)
Most Wanted Microsoft Xbox Game: The Last Case of Benedict Fox (Plot Twist / Rogue Games)
Most Wanted Nintendo Switch Game: Tin Hearts (Rogue Sun / Wired Productions)
Most Wanted PC Game: Metal: Hellsinger (The Ousiders/Funcom)
Most Wanted Sony PlayStation Game: Lies of P (Neowiz)
Best Booth: Bandai Namco Entertainment
Gamescom Goes Green Award: Ukie
Best Lineup: Plaion
Heart of Gaming Award: Game industry solidarity campaigns for Ukraine
Best Trailer: Hogwarts Legacy (Warner Bros. Games)