Leslie Benzies' studio hires former Evolution, Ubisoft, NCsoft talent
Everywhere developer Build A Rocket Boy expands with three executive hires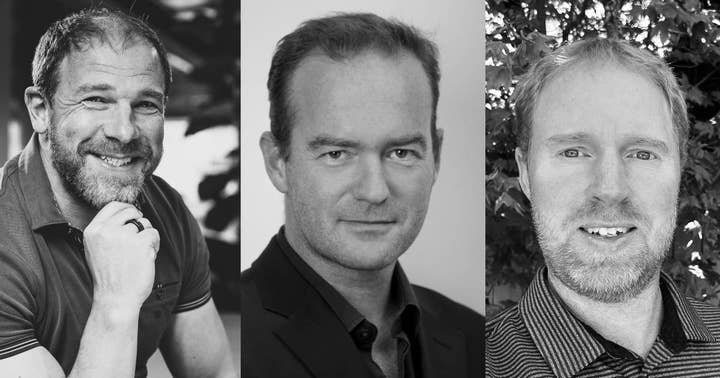 Build A Rocket Boy has made three senior hires, appointing veterans Mick Hocking as chief development officer, Murray Pannell as SVP of global marketing, and Randall Price as chief publishing officer.
Hocking was the co-founder of the late Evolution Studios where he worked until its closure in 2016. He most recently was VP of product development at Codemasters, which had rescued the Evolution team. He also previously worked as vice president of Sony Computer Entertainment Europe.
Pannell joined Build A Rocket Boy from 2K where he had been VP of publishing for Europe for five years, having previously worked as marketing director for the UK and Ireland at PlayStation, and marketing director at Ubisoft.
Price came from NCsoft where he spent almost two years as senior vice president of publishing. He previously worked at ArenaNet for 11 years, most recently as senior vice president of global business.
Build A Rocket Boy was originally founded by former Rockstar North president Leslie Benzies in 2017 under the name Royal Circus Games. Rockstar threatened legal action over the studio's name, arguing that its acronym (RCG) was too close to Rockstar Games (RSG), which led to a name change. In 2020, Build A Rocket Boy raised £32 million in funding for its debut project, open-world sci-fi title Everywhere.
Benzies commented: "Since 2016, Build A Rocket Boy's team has been quietly growing and today we're delighted to publicly welcome Mick, Murray and Randall to the studio. Each of them brings a huge amount of experience, knowledge and passion to Build A Rocket Boy as we continue development on Everywhere, and we're looking forward to having more to announce from the team later in 2022."