Former Rockstar producer Leslie Benzies raises $40.8m toward new game
Open-world sci-fi title Everywhere currently in development at Benzies' studio, Build a Rocket Boy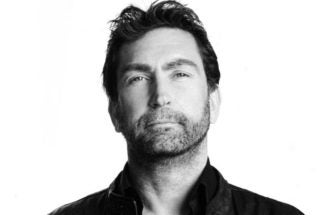 Former Grand Theft Auto series producer Leslie Benzies has raised £32 million ($40.8 million) in funding toward his current project: open-world sci-fi title Everywhere.
According to The Telegraph with data from consultancy Beauhurt, funding came from Netease, Makers, and cryptocurrency investor Galaxy Interactive.
The funding will support Benzies' studio Build a Rocket boy, which he established after he departed Rockstar Games in 2016.
The studio was initially called Royal Circus Games, and was opened alongside a collective of other studios specifically to work on Everywhere.
However, Benzies' former employer Rockstar threatened legal action in 2019 over the studio's name, claiming that Royal Circus Games' acronym (RCG) was too close to Rockstar Games (RSG), and that the studio was additionally trying to poach Rockstar employees -- the name change was announced in October 2018.
Both parties engaged in a legal battle running from 2016 through 2019 in which Benzies accused Rockstar parent Take-Two Interactive over "numerous deceptions" including allegedly forcing him from the company and terminating owed royalty payments. The case reached a settlement last year.