Lego Worlds debuts in Early Access
Warner Bros. Interactive Entertainment launches still-in-development version of Minecraft-like open-world building game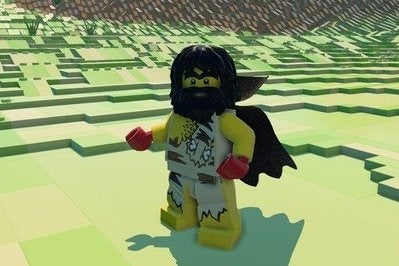 Minecraft is often described as "the new Lego," but Warner Bros. Interactive Entertainment wants to make Lego "the new Minecraft." The publisher today launched its Lego Worlds game into Steam Early Access, with a pitch awfully reminiscent of Mojang's massively successful building game.
"Lego Worlds will be a fully open-world, creativity-driven game so we want to ensure that we provide it with the utmost care and attention as we expand on our ideas," the company says on the game's Early Access page. "So much of this game will be about building and sharing and by sharing our plans with the community, we hope to incorporate their feedback and build an experience together that fans of Lego and this genre of video games can enjoy."
Currently, the game allows players to explore and alter procedurally generated worlds, as well as build their own creations within those worlds. By the time of the game's proper launch, it should have a number of additional features implemented, such as online multiplayer, the ability to share in-game creations, and character customization options. WBIE will evaluate the state of the game early next year before making a determination on when to release it out of Early Access.
Lego Worlds isn't the only gaming expansion of the popular brick-building license WBIE has in the works. The publisher is also looking to carve out a foothold in the toys-to-life category this fall with the debut of Lego Dimensions, which will let players add to their in-game characters and items by purchasing an array of additional Dimensions-compatible toys.