Lego MMO coming from Age of Conan developer Funcom
Funcom developing new 'family-friendly' MMO title featuring Lego mini-figurines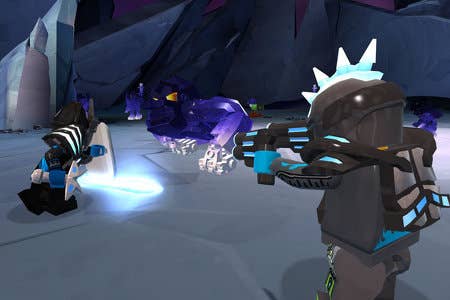 The developer behind Age of Conan and The Secret World will be dialing down the adult themes for its newest title. Funcom has confirmed a licensed Lego MMO game is in the works, one that will appeal to a more "family-friendly" atmosphere. Funcom is hoping to make a title that will be more broadly accessible.
"The market for family-friendly online experiences intended for children and youngsters is brimming with potential," said Funcom CEO Trond Arne Aas.
Lego and Funcom hope to make the title "a broad and enhanced experience" for younger gamers, who are already enjoying several games on Lego's website. The goal is to bring the game to as many channels as possible.
It appears that Funcom may look to leverage smaller Flash-based titles. With sports, shooting, dancing and puzzle titles, there is a lot to work with on the new MMO. Lego is also working on other Lego titles, namely the Wii U Lego City Undercover. That title, developed with the help of TT Fusion, is expected to see a holiday release in 2012.