Lego Marvel Super Heroes hits this year
WBIE and TT Games extend building block license to yet another popular property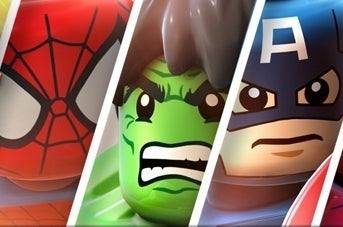 Warner Bros. Interactive Entertainment is building onto the family friendly Lego line of games yet again. The publisher today announced a fall release for Lego Marvel Super Heroes, which will let gamers control blocky interpretations of comic book legends like Spider-Man, Wolverine, The Hulk, and more.
While the game features a new storyline that doesn't directly tie in to any of the recent Marvel feature films, it will boast a roster of more than 100 characters (the most ever in a Marvel game) pulled from many of those franchises. As Marvel Entertainment VP of games production TQ Jefferson teased, "If you're a fan of Spider-Man, the Avengers, Fantastic Four, X-Men, Guardians of the Galaxy, or scores of other Marvel characters, this is the game for you."
Marvel Super Heroes is shaping up to launch on all major platforms, with the Xbox 360, PlayStation 3, Wii U, PC, DS, 3DS, and PlayStation Vita confirmed so far. The title is being developed by WBIE's TT Games, which has previously handled the building block-based game adaptations for a variety of major properties, including The Lord of the Rings, Batman, Indiana Jones, and Star Wars.