LEGO, Lara and Thomas nominated for Writers Guild Awards
Ceremony takes place in London on November 13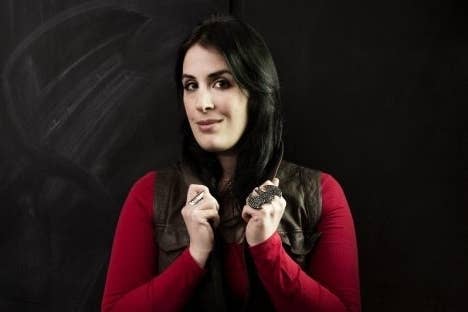 The nominations for this year's Writers' Guild Awards are in, with Rhianna Pratchett, Mike Bithell and Graham Goring all recognised in the video games category.
Pratchett has been shortlisted for the recent Tomb Raider reboot, Bithell for Thomas Was Alone and Goring for Lego City Undercover. All took to Twitter to express their delight at the nominations.
Oooh Tomb Raider has been shortlisted for a Writers' Guild of GB award. Exciting! Means I have to get fancy. http://t.co/1MrV3LvkkW

— Rhianna Pratchett 🇺🇦🏳️‍🌈🏳️‍⚧️ (@rhipratchett) October 6, 2013
Although Bithell's tweets suggested he wasn't entirely confident that he'd win the final award.
The ceremony takes place in London on November 13.