Learn how to make great game trailers at GI Live: Online
Plus indie devs discuss the benefits of working together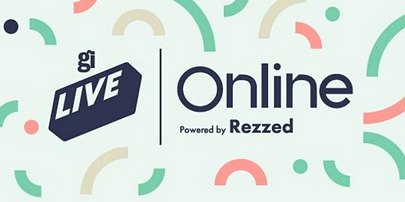 LA-based games and entertainment creative agency gnet will reveal how to make impactful game trailer at GI Live: Online
Director of Brand Management Niko DeMordaunt and Group creative director Andy Mitchell are the latest speakers to join the line-up. The gnet team is a recent acquisition of Keywords Studios and has won PromaxGames Agency of the Year for the past three years.
Also at the event, a panel hosted by Payload Studios will discuss why indie studios can and should work together. The panel is hosted by Vincent Scheurer, and features Sarah Burns (head of production and operations at Marvelous Europe), Andrew Smith (founder and creative director of Spilt Milk Studios), Kyra Chan (studio director at Netspeak Games) and Shintaro Kanaoya (Chorus Worldwide).
The new speakers join a roster that also includes former Xbox, EA and Liverpool FC executive Peter Moore, Minecraft boss Helen Chiang, Velan Studios president Guha Bala, IO Interactive CEO Hakan Abrak, Lightspeed Venture Partners' Amy Wu, Sumo Group's Carl Cavers, NDreams' Nadine Oehmcke, LEGO's Rob Lowe, No Brake Games' Tomas Sakalauskas and Shai Sasson of CrazyLabs.
Outside of the talks, industry legends Debbie Bestwick, John Romero, Brenda Romero, Warren Spector and Dr Jo Twist will attend the event Discord to talk with indie developers.
Plus, there will be private behind-closed-doors roundtables with the likes of Steam, Xbox, Kickstarter, London Venture Partners, Transcend Fund, Hiro Capital, Kowloon Nights and Creative England.
There is also our one-to-one meeting system featuring more than 60 investors and publishers. And finally, the event includes our Indie Publishing Awards. You can read about the finalists here.
It's a jam-packed schedule and you see the full on our event site. There are still a few more announcements to be made before we reveal our final line-up next week.
Tickets cost $50 + VAT for developers, publishers and investors. Developers can also buy a special ticket to receive extra promotion for the game at the event.
Sponsors for the event are Xsolla, Keywords, LEGO Ventures, Creative England's Advance initiative, Renaissance PR, Curve Digital, CrazyLabs, My.Games, NDreams and Limited Run. For more details on sponsorship, contact charlotte.nangle@Gamesindustry.biz.