Leap Motion passes 1m app downloads, SDK hits 25,000 users
Motion controller off to strong start in first three weeks of launch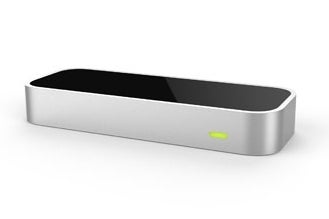 More than one million apps have been downloaded for the Leap Motion peripheral in the three weeks since its launch.
According to the company, the SDK for Leap Motion has been downloaded 25,000 times, with sign-ups for the developer portal doubling since launch.
"We're providing developers and users a powerful platform for creating, playing, exploring and learning, and it's thrilling to see people around the world take their first leap with our technology," commented Leap Motion CEO and co-founder Michael Buckwald.
"We're already seeing musicians, doctors, teachers, artists, students and gamers find creative and practical uses for their Leap Motion Controllers, and we're just getting started."
The Leap Motion controller is a small USB device that tracks hand and finger movement. The most popular apps for the controller include music game Dropchord, and GameWave, which replaces keyboard and mouse with gesture control for games.