League of Legends dominates South Korean PC cafés
Riot Games' hit accounted for almost 40% of hours played last month as Path of Exile made a strong first impression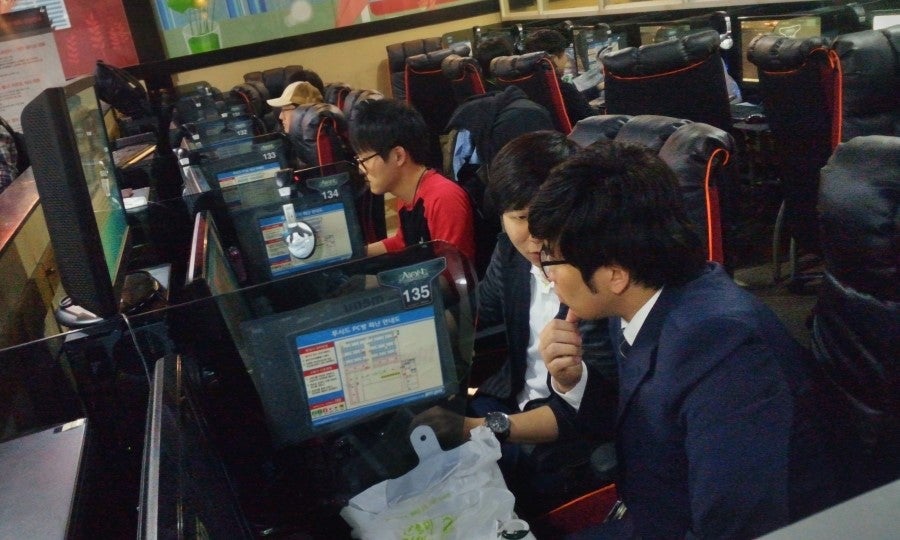 League of Legends' popularity in South Korean Internet cafés has been well-established for years, but new numbers are showing just how popular it still is.
Market research firm Interpret has released its first South Korean PC café research brief using data from Gametrics, and the numbers show League of Legends accounted for almost 40% of all time spent gaming in the country's internet cafés last month. On an average day, League of Legends saw more than 2.16 million hours played, and that was actually down slightly from May.
The only other game to break double digits with its share of the time spent playing was PlayerUnknown's Battlegrounds, which racked up an average daily play time of more than 712,000 hours, or more than 13% of all gaming time.
June also saw the arrival of a newcomer on the chart, after Grinding Gear Games' Path of Exile received an official Korean release in late May. The Korean version debuted at number eight on the chart with an hours share of 2.41%, and boasted more than 70,000 players in the country on its launch date.
New updates for Black Desert Online and MapleStory helped those titles make the two largest climbs among the top 20 games, rising 16 spots and 4 spots, respectively.
As for games headed the other direction, Dota 2 dropped six spots on the chart and saw its average daily hours fall more than 36%. Interpret attributed the slide to waning popularity of the Dota Auto Chess mod. Interpret also noted that Apex Legends dropped out of the top 20 charts despite an encouraging launch earlier this year that saw it peak as high as 11th on the chart.
"We expect a small revival with the release of Season 2, but it is unlikely that Apex Legends will reach the same level of engagement from its initial launch window," the firm determined.
Interpret is launching its monthly South Korean PC café chart in conjunction with the opening of a new office in Seoul in order to give some insight into what's working in "one of the most influential gaming markets in the world." The firm said last year South Korean represented more than 4% of game revenues around the world.
"The South Korean market has always been a beacon for the West in free-to-play game design," Interpret CEO Grant Johnson said. "While the most engaged games are a mixture of new and old, their consistent support through live operations produces fresh content, mechanics, and modes that are years ahead of other regions. We often find that when a new game becomes popular in the West, regardless of the platform, their core mechanics likely first appeared in South Korea."