Last Story publisher says core gamers "follow the best games regardless of the system"
Ken Berry says Xseed was very excited to work on the latest from Sakaguchi and Uematsu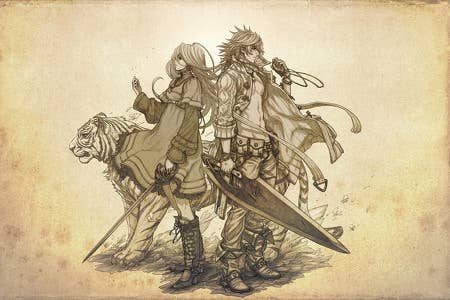 The Last Story has released in the US after multiple fits and starts. The honor of publishing it has fallen to Xseed after Nintendo passed on the game and Xseed Games' Executive Vice President Ken Berry knew early on The Last Story could be something special for the company.
"It absolutely felt like we were handed a great opportunity. We would have never imagined just a year ago that we would have an opportunity to publish The Last Story," said Berry. "We did know that fan demand was out there, but there was never a question of if we wanted to publish it - the question was always if we could publish it. We already knew the gameplay was solid and that it definitely had sales potential in North America, so we didn't need much more convincing."
"We've been fortunate to have worked with a lot of great game creators before, but this is Xseed's first time working with Sakaguchi-san, who is often credited with being one of the founding fathers of the entire RPG genre. To have Uematsu-san also on the project as the composer is just icing on the cake as they are both legends in the field," he added. "Knowing that Sakaguchi-san and Uematsu-san were both involved made it such a special project that we still would have wanted to publish it even if it was a direct sequel to E.T. from the Atari 2600."
The Last Story is notably one of the last major releases planned for the Wii hardware. While some feel that the majority of core audience have moved on from the Wii, Xseed still thinks gamers will show up for something like The Last Story.
"We definitely feel that the core gamers that play RPGs are the most likely to follow the best games regardless of the system, so hopefully that will hold true for The Last Story's release on Wii," said Berry. "I know some people have started counting out the Wii already, but hopefully this release will show that there is still a lot of impressive things that hardware can do when the right game is running on it."
Read the full interview on the [a]list.