Last Guardian devs form new studio
"We believe in extremely nimble game development, with self-funding and self-publishing"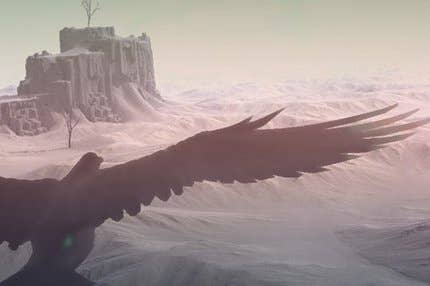 Despite Sony's assurances that The Last Guardian is still alive, those who've worked on it are now moving on to other things, like newly launched indie studio Friend & Foe.
Made up of five artists and programmers; studio head Thomas Lilja, artists Rasmus Deguchi, Victor Santaquiteria and Rui Guerreiro and Thomas Lilja as producer and head of music and sound. Its first projects are Vane, headed up by Guerreiro, and Dangerous Men, lead by Santaquiteria.
"We believe in extremely nimble game development, with self-funding and self-publishing our titles as far as possible," the company said in a statement.
"Our work experience as individuals span some notable AAA stuff, including The Last Guardian, Battlefield 3, Bionic Commando & Killzone to name a few. As many before us, however, we grew tired of working for big companies and chose instead to bet it all on pooling our talents and set out on the great indie adventure we always wanted. We're now at a point where we're ready to start showing our projects to the world."
Guerreiro had previously worked on The Last Guardian as a character artist, spending seven years at SCEJ, while Dahlberg was previously technical director and art manager at graphic production service Shapefarm. Deguchi also worked at Shapefarm, but also spent nearly three years at SCEJ's Team Ico as an environment artist on The Last Guardian.
Lilja was the co-owner of Shapefarm, but also spent time at Grin and and Guerrilla Games. Santaquiteria is another Shapefarm verteran, with time at AAA studios like EA DICE Stockholm, Starbreeze, Grin and Guerrilla Games under his belt.
Vane is an open-world adventure game for PC, currently without a release date, while Dangerous Men is an action arcade game for iOS. The two titles couldn't look more different, and you can see more of both at the studio's official site.