Kongregate names Emily Greer CEO
Emily takes over for her brother Jim Greer who is looking to launch a not-for-profit political organization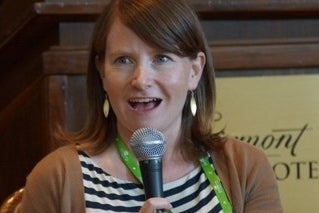 GameStop-owned free-to-play games company Kongregate today announced an executive leadership change. As of February 28, Kongregate CEO Jim Greer will be handing the reins to his sister and Kongregate co-founder Emily Greer. The company said that Jim is now involved with launching a not-for-profit political action organization, but he intends to continue to be part of the Kongregate team, serving as the organization's head of technology on a part-time basis.
"Since founding the company in 2006, Jim has played a key role in growing the Kongregate business and its user base to 18 million strong unique visitors each month," said Mike Hogan, executive vice president of strategy for GameStop. "We wish Jim much success as he pursues the next chapter in his career, and we welcome his continued contributions as Kongregate's chief technology officer."
"I am confident that Emily's vision and focused execution and leadership will continue to grow Kongregate's business through the launching of new and exciting mobile- and browser-based games," Hogan continued.
Kongregate was founded in 2006 and acquired by GameStop in 2010. While the company began as a web portal for games, it's turning its attention more and more to the booming mobile gaming sector.