Kojima sees social and core games converging together
As New Super Mario Bros. U demonstrated, all games are getting more social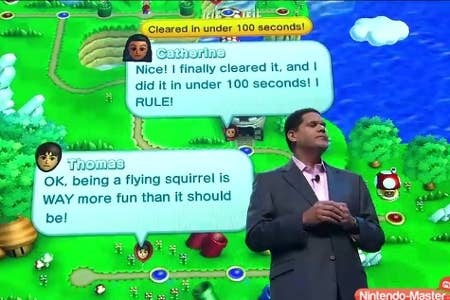 As a recent study showed, core gamers have been reluctant to embrace what are considered social games. However, Hideo Kojima recently noted that core games are increasingly incorporating social features - a trend likely to continue as time goes on.
"I don't think social and core games are separate, both will evolve together, and at some point I feel the social side of things will converge with the core games," Kojima told CVG. "I think in the future maybe Metal Gear will change in certain ways to integrate social aspects. If you look at other games on the market now you can see it's already happening, so Metal Gear may at some point get involved."
Kojima said he was toying with social ideas of his own, though declined to elaborate. Kojima wants to use best practices from both social and core games and not to define games as one or the other.
"It's using social to integrate different core groups, so you have the core audience but then, via social methods, hardcore gamers can interact with less hardcore players," noted Kojima.