Kojima: "It's my job to push the industry forward"
Metal Gear Solid creator fields fan questions at Eurogamer Expo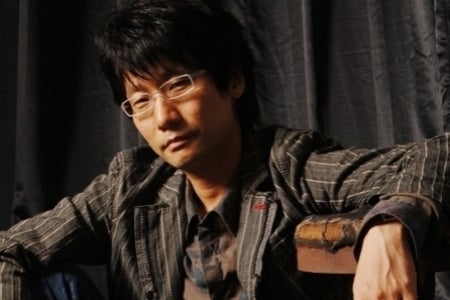 Hideo Kojima's developer session at the Eurogamer Expo this afternoon revealed a number of interesting details, including his responsibility to new games, plans for the LA studio and a call about Silent Hill from the president of Konami.
Asked about Metal Gear Online, he said the game had failed to find the same success abroad as it did in Japan because of differing gameplay tastes, but future online titles would avoid this with a new development studio.
"I think for the next implementation of an online component, we're looking to have it be accepted more in Europe and in the Americas," he explained through a translator.
"So rather than develop it in Japan we're looking at developing it at our LA studio, that Kojima Productions is currently in the process of creating."
With the questions supplied by fans that were also queries about the possibility of Kojima returning to some of his older titles, like Policenauts and Snatchers.
"Personally I love adventure games and I would love to create additional chapters in the Snatcher or Policenauts series, but unfortunately from a business perspective it is quite hard to make that work, and I feel it's my job to push the industry forward, so I don't think I could really make it."
Later he added that his previous comments about the Silent Hill franchise, in which he offered use of the Fox engine to the development team, had led to a call from the president of Konami, offering him the job of making the next installment in the series.
"That said I think Silent Hill has a very unique atmosphere and a very unique feel to it, and I'd hate to see that disappear. So it does have to continue, and I'd like to help it continue, so if I can help somehow by supervising or lending technology with the FOX engine then I'd love to participate in that respect."
Kojima also treated fans to a preview of Metal Gear Solid: Ground Zeroes.