Kingdom Hearts III crowned at top of EMEAA charts in debut week
Resident Evil 2, New Super Mario Bros. U Deluxe also maintain sales strength in the region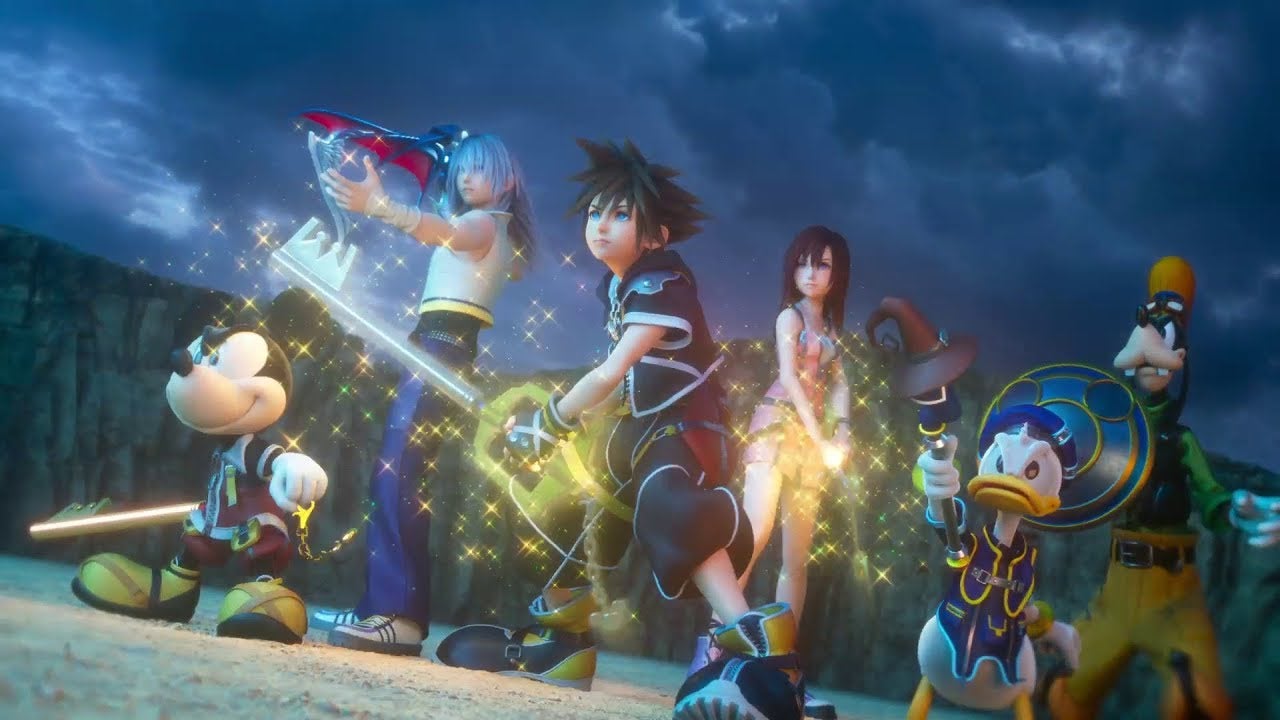 Kingdom Hearts III's debut week saw success in the UK and worldwide, topping the UK charts and selling 5 million copies globally less than two weeks after its release. That success held true in the EMEAA region as well.
Square Enix's long-awaited new whole-numbered entry in the series debuted at No.1 in the EMEAA charts both in units and in revenue. It was followed closely by Resident Evil 2, now in its second week and holding steady after a first place debut last week.
Other entries such as Grand Theft Auto V, FIFA 19, Call of Duty: Black Ops 4, and Red Dead Redemption 2 should come as no surprise, but one interesting placement is that of New Super Mario Bros. U Deluxe, which debuted at No. 1 two weeks ago and has sat comfortable at No. 5 for the following two weeks. It manages to hold the same place in the platform breakdown as well, beating out FIFA 19 and sitting under only Kingdom Hearts III on PS4 and Xbox One (at No. 1 and 3, respectively), Resident Evil 2 on PS4, and Grand Theft Auto V on PS4.
Another notable presence is the popularity of the digital version of the Kingdom Hearts: All-in-one Package, which debuted at No. 4 on the digital-only charts. That's just above Anno 1404 Gold Edition, which resurged onto the digital charts at No.5 following a 75% discount on Ubisoft's UPlay store.
Here's the Top 10 best-selling games by units (combined digital and physical) in EMEAA for the week ending February 3:
| Last Week | This Week | Title |
| --- | --- | --- |
| New Entry | 1 | Kingdom Hearts III |
| 1 | 2 | Resident Evil 2 |
| 2 | 3 | Grand Theft Auto V |
| 3 | 4 | FIFA 19 |
| 5 | 5 | New Super Mario Bros U Deluxe |
| 4 | 6 | Call of Duty: Black Ops 4 |
| 6 | 7 | Red Dead Redemption II |
| 9 | 8 | Super Smash Bros Ultimate |
| New Entry | 9 | Kingdom Hearts: All-in-one Package |
| 7 | 10 | Ace Combat 7: Skies Unknown |
Participating companies in the GSD charts (run by B2boost on behalf of ISFE) are Activision Blizzard, Bandai Namco, Capcom, Codemasters, EA, Focus Home Interactive, Koch Media, Microsoft, Milestone, Paradox, Sega, Sony, Square Enix, Take-Two, Ubisoft and Warner Bros.
Digital data includes games sold in Australia, Austria, Bahrain, Belgium, Bulgaria, Croatia, Cyprus, Czech Republic, Denmark, Finland, France, Germany, Great Britain, Greece, Hungary, Iceland, India, Ireland, Israel, Italy, Kuwait Lebanon, Luxembourg, Malta, Netherlands, New Zealand, Norway, Oman, Poland, Portugal, Qatar, Romania, Russia, Saudi Arabia, Slovakia, Slovenia, South Africa, Spain, Sweden, Switzerland, Turkey, Ukraine and UAE.
Physical data includes all games, but only those sold in Belgium, Denmark, Finland, France, Italy, Netherlands, Norway, Poland, Portugal, Spain, Sweden and Switzerland.