King.com now #1 on Facebook
Unseats Zynga from the top slot, mobile versions in the top 5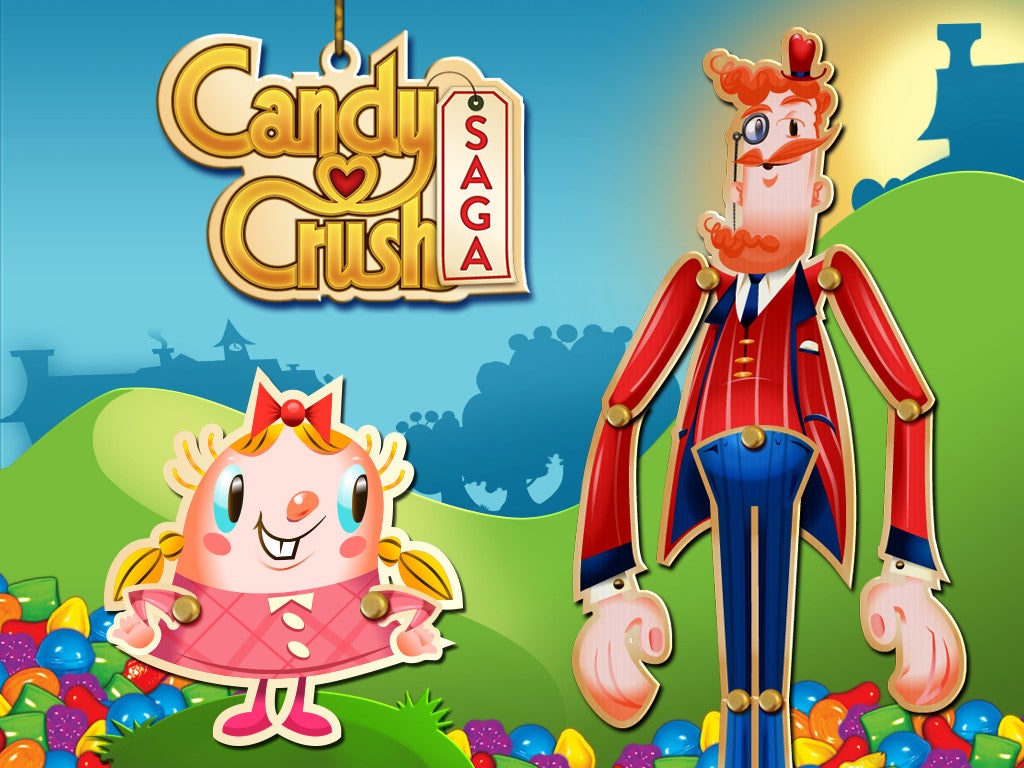 It's good to be the King, especially when you can take the #1 position on Facebook away from Zynga, which has held that spot for years. King.com's Candy Crush Saga has taken the #1 spot on Facebook, according to AppData, as measured by DAU (daily active users). The current figures are 9.7 million DAU for Candy Crush Saga, and 8.8 million for FarmVille 2; King.com's Bubble Witch Saga at #7, and Pet Rescue Saga at #8.
King.com has also seen success with the mobile versions of Candy Crush Saga. The game is listed in the top five grossing iPhone and iPad apps in 10 of the top markets as measured by AppAnnie. King.com is also announcing that it has generated over 5 billion monthly game plays across all platforms and an audience of more than 50 million across its network.
The journey from the first release of a game on Facebook to the number one position has taken King.com less than two years. Bubble Witch Saga, launched in September 2011, has been a resident of the top 10 through 2012, demonstrating the enduring popularity of the casual social category. Since Bubble Witch Saga was released on mobile in July 2012, the number of daily active players on the King.com network has grown from 10 million to more than 19 million.
"The transition to moving our popular games to mobile and making the playability both seamless and synchronized across multiple platforms has generated immediate interest from casual games players. We've seen tremendous growth across both social and mobile games charts," said Riccardo Zacconi, co-founder and CEO of King.com. "Learning that Candy Crush Saga has become the most popular game on Facebook is a super start for 2013. We are looking forward to launching more of our Saga titles onto mobile next year."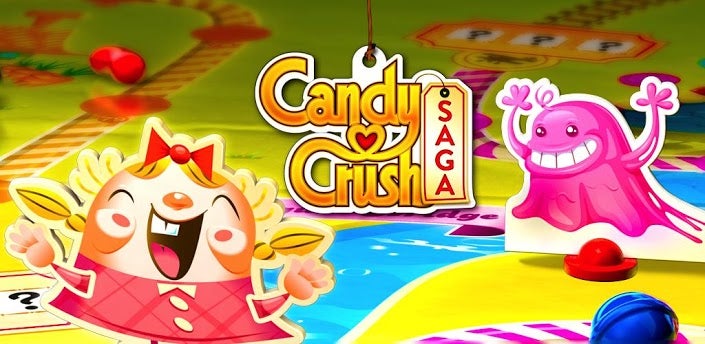 GamesIndustry International spoke with King.com's chief marketing officer, Alex Dale, about the success of King.com's games and its strategy. Dale feels that KIng.com's success is due to several factors, including a shift in Facebook's audience preferences.
"In 2010, it was all resource management titles in that top ten," Dale noted. "In 2011 you had Bejeweled Blitz; in 2012 you had Bubble Witch Saga and a couple of other casual titles. Now in 2013, you have quite a few casual social titles, including three from King.com. Our view is that as the Facebook audience broadens, that has helped the casual genre of games grow. There's a growing audience that doesn't have the time to grind away at a game, and who want to play on mobile as well as on the PC."
Dale believes that casual games are a good fit with the Facebook audience across both the PC and mobile platforms. "For both ease of picking up and cross-platform playability, casual games are great," Dale said. "The thing that King.com has done differently in this area is that we have really deeply synchronized the gameplay across mobile, tablet, and PC. It's a game that you can play on whatever device you want, and still progress across devices. That has materially increased the level of engagement; it's something people clearly want to be able to do."
The engagement with the game is definitely increased with the availability of a mobile version, especially when it's synchronized with the Facebook version. "We see a great deal of people playing on both mobile and social," Dale pointed out." Someone who plays on two devices has at least double the engagement."
The advantage of having both Candy Crush Saga and Bubble Witch Saga among the top games is the cross-marketing. "There's a very material level of cross-installs, cross-promotion there," said Dale. "For our Facebook games, that's been absolutely essential to our growth to that #1 slot. We have focused on a specific genre of games, and we've focused on a very specific audience; people who like Bubble With Saga like Candy Crush Saga."
Dale also noted that Facebook's mobile app makes it easy to find and install Facebook games that have a matching app. This ease of discovery and installation has contributed to King.com's rapid growth for its mobile versions, making it easy for players who discover the game on Facebook to keep playing the game while they are on their mobile devices.
The next task for King.com? "It's carrying on with synchronization," said Dale. "We've got a number of strong Saga games, and we've got a number of strong games in the pipeline, and we want those to be playable across the the major platforms - PC, tablet, and mobile."
"The second thing we want to do is continue the process that Riccardo Zacconi discussed, where we have a staged approach to releasing our IP," said Dale. "We'll start off on our skilled tournament site with a game that's relatively light in terns of development requirements - it's three or four people for a couple of months. We'll test out the IP and the core game concepts, and if it's successful we'll totally reconstruct that in the Saga format, which is our social layer for those games. There we've been primarily focused on Facebook, but we're moving from Facebook to the mobile audience both on Android and iOS."