Kinect for Windows SDK update adds skeletal tracking
Version 1.5 also adds a new Kinect Studio toolkit for developers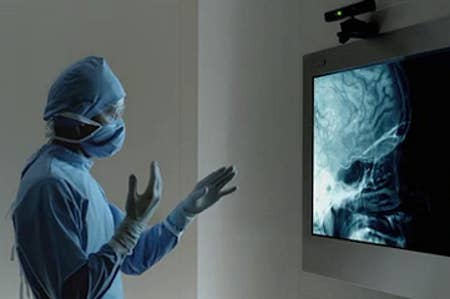 Microsoft has continued to improve software for its Kinect peripheral, with the newest Kinect for Windows Software Development Kit update adding new skeletal tracking and the Kinect Studio developer tool.
The software adds support for a ten-joint skeletal tracking system, which accurately tracks the head, neck, and arms of seated individuals in near and default mode. The mode ignores legs and hips as many PC users will be sitting behind a desk when using their Kinect for Windows. The SDK also improves overall skeletal tracking performance and face-tracking capabilities.
The Kinect Studio developer tool allows users to record and playback Kinect data for the testing of applications.
The SDK also introduces more language support for speech recognition, including English/Great Britain, English/Ireland, English/Australia, English/New Zealand, English/Canada, French/France, French/Canada, Italian/Italy, Japanese/Japan, Spanish/Spain and Spanish/Mexico.