Kickstarting Women In Tech: The Book
New project aims to inspire and educate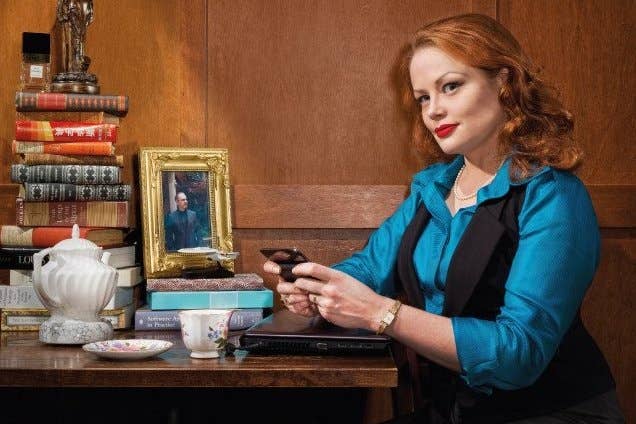 "The number of women in tech is dropping every year, not increasing. The high point for women in computer science degrees was 1983. It's terrifying," says Tarah Wheeler Van Vlack as she explains why she's launched a Kickstarter for Women In Tech: The Book!
"This is not about politics. This is about women telling a story that's intended to help other women get into tech and succeed when they're there."
The book will feature a number of different contributors talking about their experiences in their fields of tech and needs $28,800 to be funded. Brianna Wu, head of development at Giant Spacekat, is authoring the chapter on games.
"She's someone who has paid a heavy heavy price for loving the things that she loves and creating the things that she created. I feel like she earned the right to speak for a lot of women gamers with her courage."
"This is about women telling a story that's intended to help other women get into tech"
Other contributors are Kristin Toth Smith, CEO of Codefellows and Erin Jacobs, managing partner at UrbaneSec. Wheeler Van Vlack has a pretty impressive background in the tech industry, currently the CEO and co-founder of HR company Fizzmint she's also been a web developer at 343 Industries on Halo and co-founded LadyCoders.
"I feel like no one has done a combination of instruction and inspiration the way that we're doing now out of fear and hesitation," she says.
"I've already faced quite a bit of personal retribution just for putting my name out there. From both sides, those people who question whether or not this is the right time, I'm the right person and these are the right co-authors to create this book, and also from people who are angry at the notion that we should even talk about this."
And of course the GamerGaters are already hounding Tarah Wheeler Van Vlack, but frankly if they think that's going to stop her they've massively underestimated her passion for the project.
"It took a look to push that big green button this morning, knowing what was coming," she admits.
"And yet I've gotten so many amazing words of encouragement and hope from so many people. I got this email a couple of days ago from this man, he heard me talking about some stuff and he told me that his 15 and 12 year old daughters were giant fans of mine. I'm so glad that I could be part of something like this."
If you want to support the project, you can pledge here.