Kickstarter users uncover fake project
Mythic: The Story Of Gods And Men campaign shuts down after accusations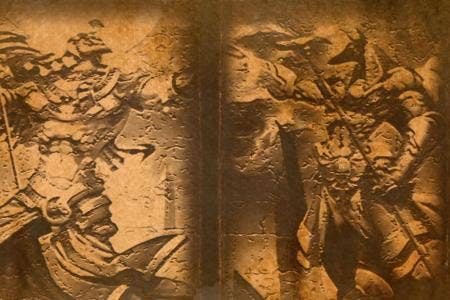 A Kickstarter project by Little Monster Productions appears to have been a sham, with the developer closing the campaign after the community noticed stolen concept art and photography.
Something Awful users noted Little Monster Productions were fraudulently using work by fantasy artist Gonzalo Ordoñez Arias, images from Photoshop CS5 tutorial sites and replica weaponry manufacturer photos for its game Mythic: The Story Of Gods And Men, while shots of the company's office were actually from app developer Burton Design Group.
After users began calling foul play in the comments Little Monster Productions responded, before closing the campaign and deleting the company's Facebook and online presence.
"A few members of our team worked at Burton Design Group last year before they found out the owner was being shady with funds," the company tried to explain in comments.
"They left and joined our team shortly after. As for the concept art, it seems we have been subjected to false claims of ownership right to our concepts. The game itself is well in progress and is NOT a scam of any kind. Thank you for understanding. If you have any further questions please feel free to ask."
Claiming in its pitch to be a "team that left Activision / Blizzard in search of something better" Little Monster Productions was seeking $80,000 to fund the RPG. Promising the gameplay of World Of Warcraft and the visuals of Skyrim, the blurb also claimed Disney and Pixar would provide the animation. Seth Westfall appeared in a video on the site, calling himself a co-founder and called on "true gamers" to support the title.
"Help us make a triple-A title without letting a publisher go near it. Help us build something epic."
When it closed the project had raised $4,739 from 83 backers. Little Monster Productions could not be reached for comment.