Kickstarter physical backer rewards can add complications
An organizer for the Z. project talks about the issues of managing a budget using crowdfunding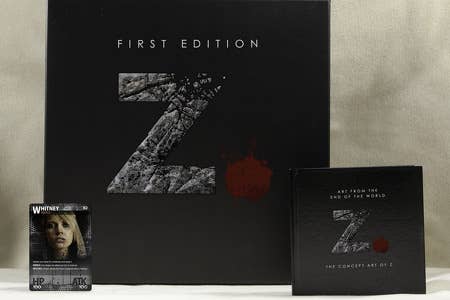 Downward Viral is trying to get funding for their digital card game, Z., and they're offering a reward on Kickstarter that includes a set of physical cards for those that pledge $150 or more. According to Sebastian Haley, Culture Editor at GamesBeat, these sorts of physical awards complicate the process of actually getting the project the funding it needs.
"We're making a cross-platform digital card game, and the boxed edition was only ever intended to be a Kickstarter-exclusive reward," said Haley. "But we've heard a very vocal group of backers and potential backers who are seeking just the physical edition. We weren't really prepared for that, and it puts us in a difficult situation. With the digital rewards, those don't cost us anything to produce, and we've really padded the all-digital bundle with as much content as we could imagine."
"But each physical reward begins to cut into the budget of actually making the game, and card games are not cheap," Haley notes. "A 265-card booster box of Magic will set you back $100, and we're offering a boxed set with 360 quality cards, so to get that and still help fund the game it's not going to be cheap. Double Fine ended up spending roughly their entire original funding goal on physical reward fulfillment alone, and that doesn't even include Kickstarter's 5 percent, Amazon's cut, and then almost 10 percent in taxes to the state of California."
"But that's the other thing that I've had to realize and commit to, because as much as I want to please every backer request -- and I really do -- we're trying to make a game, not sell pre-orders for a finished board game or watch," he added. "After crunching the numbers, I honestly don't know how Sedition Wars and Pebble can offer what they did at those prices. Unless I'm just talking to all the wrong people, they had to lose money with their Kickstarters, but they essentially bought all that publicity and future brand recognition. That's not really in line with the spirit of Kickstarter, and it worries me that the Kickstarter community will start to have unrealistic expectations of what they're really doing when they back a project like Z."
Read the full interview on [a]list.