Kickstarter fatigue kneecapped Wildman drive, says Taylor
Gas Powered Games boss blames Kickstarter fatigue and poor timing for Wildman's final fate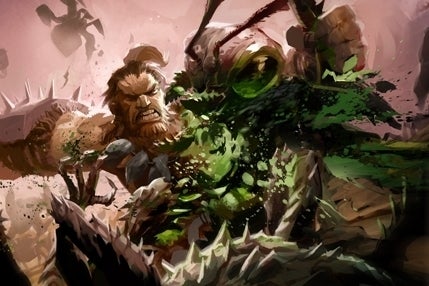 Speaking at Casual Connect Europe, Gas Powered Games chief executive officer Chris Taylor explained the reason behind the failure of the studio's Kickstarter for Wildman. Taylor said that consumers are waiting to see some successful game releases on Kickstarter before moving forward on certain risky titles. He also blamed poor timing for the beginning of the funding drive.
"People had spent a lot of money on other Kickstarters and were waiting for those games to arrive," he said, according to a report by VentureBeat. "We also started just after Christmas, when people had already spent money."
"Kickstarter is starting to wear itself out. It's a numbers game. Someone has lightning in a bottle. This business is really, really tough. It's turning into a lottery business, unless you work 12 hours a day, seven days a week, and study gaming for decades," Taylor added. "Now, it's tough. It's like going to Hollywood and saying I want to make films. You have to compete with James Cameron. I'm leaning toward there is no free lunch."
Taylor mentioned that times were getting tough in game development, a situation illustrated by the number of studios closed over the course of 2012.
"There was a heyday in the 1990s where you could burst in the door of a publisher and you could get a contract. You blew your budget anyway, and they dealt with it," Taylor said. "That has locked itself so tight. Consoles are going to just hit the wall. The guys who wrote these big checks - that's just gone.
"I have almost been driven out of business. I am still in business. I know everyone in the industry. They didn't help me. It's about whether you have a blockbuster that can ship 10 million units."