Kate Edwards to be honored with GDCA's Ambassador Award
Former IGDA head and current executive director of Global Game Jam to accept award at GDC in March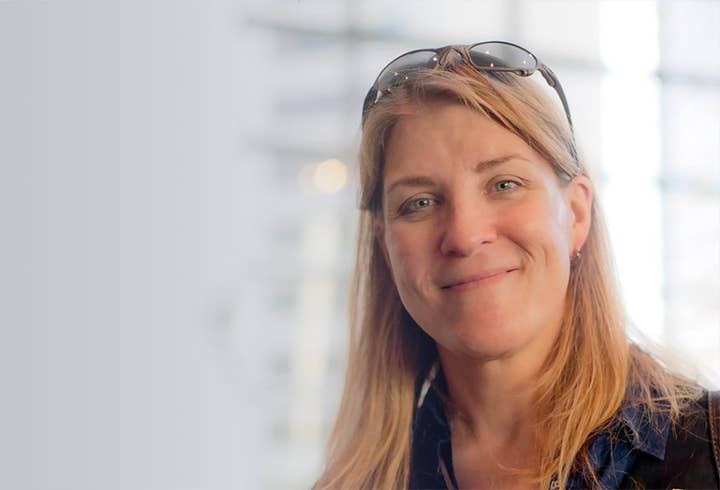 Today, the organizers of the Game Developers Choice Awards (GDCA) have announced that this year's Ambassador Award will be presented to former IGDA head and current Global Game Jam executive director Kate Edwards.
The Ambassador Award is presented each year during the awards ceremonies at GDC to an industry person who had used advocacy and action to help gaming "advance to a better place." Winners are chosen by a committee that this year included The Video Game History Foundation's Frank Cifaldi, 1UpVentures' Ed Fries USC Games' Tracy Fullerton, Playable Worlds' Raph Koster, and Guerilla Games' Erin Robinson. Last year's honoree was Rami Ismail.
Edwards's career has include numerous speaking, leadership, and mentorship roles over the years. After working at Microsoft for 13 years as a geopolitical strategist, she founded consultancy firm Geogrify to help major gaming and technology companies develop international projects with a better understanding of the cultures they impact.
From 2012 through 2017, Edwards served as head of IGDA. She joined the board for Take This in 2017, joined Global Game Jam earlier this year, and continues to take on various speaking and leadership engagements across the industry. She was one of our People of the Year in 2014.
"The true ambassadors of the games industry are those figures who have helped progress the state of games to embrace more players, and Kate has done that by bridging cultural divides and connecting people across diverse game communities," said GDC general manager Katie Stern. "Kate has always been an incredible evangelist to the game community itself, both through her work with the IGDA and now Global Game Jam, as well as her culturalization work, and we're so happy to give her this award."