Kabam offered $800 million for Vancouver studio - Report
Marvel Contest of Champions studio has attracted multiple bids, according to VentureBeat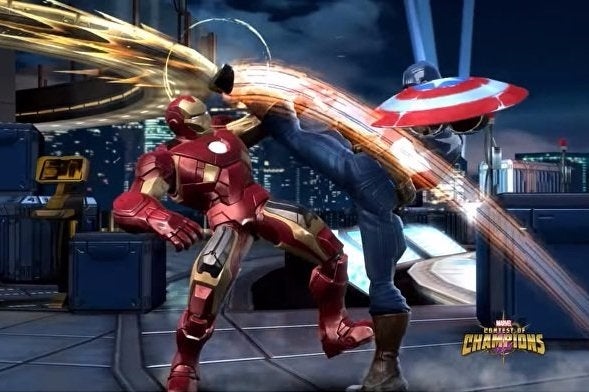 Kabam has publicly aspired to build game franchises that bring in $1 billion on an annual basis, but is it willing to part with the game that has made the most progress toward that lofty goal? The answer may be forthcoming, as VentureBeat reports that Kabam has received an unsolicited bid of $800 million for its Vancouver studio, which has created the company's most successful game, Marvel Contest of Champions.
VenutreBeat said it received the news from a source familiar with the matter, and confirmed it with another source independently. Additionally, the site said Kabam has actually received multiple bids for the studio already, and has hired Bank of America Merrill Lynch to explore its options regarding any such sale.
In August, Kabam CEO Kevin Chou said that Marvel Contest of Champions had generated $550 million in lifetime revenue for Kabam and Marvel over about three and a half years, with a production budget "in the many single digits of millions." The game would presumably change hands along with the studio, which is also working on a Transformers game built on Kabam's next-gen tech, which Chou said will be competitive with the PlayStation 4 and Xbox One when it comes to graphics and gameplay by 2018.
If it parted with the Vancouver studio, Kabam would still have locations in San Francisco, Beijing, Los Angeles, Berlin, and Austin.
A Kabam representative told GamesIndustry.biz that the company does not comment on rumors.