Just Add Water: Microsoft "dragged along" Stranger's Wrath HD
Developer abandons Microsoft as publisher following 15 month process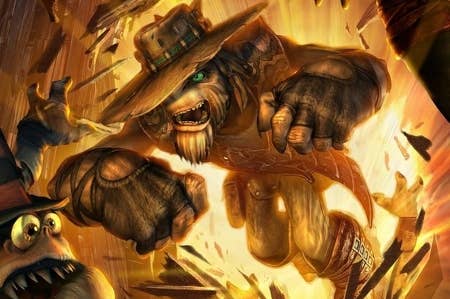 Just Add Water's Stewart Gilray has placed responsibility for the long delay of the Xbox version of Oddworld: Stranger's Wrath HD on Microsoft's shoulders.
The PlayStation 3 version was released at the end of last year, and yesterday a representative for the company told commenters on its official site that it was "winding up development" on the Xbox version.
"Blame Microsoft for not letting us publish on Xbox 360," he said.
Today, VG247 published a full explanation from Just Add Water head Stewart Gilray, who clarified that the developer has given up on Microsoft as a publisher, but not an Xbox 360 release.
According to Gilray, Microsoft approached Just Add Water about an Xbox 360 release just weeks after the company announced its intentions to develop a HD version in 2010.
However, Microsoft continually posed problems, pushing the game from XBLA to Games On Demand, then questioning its place there due to On Demand's $20 minimum price-point and Stranger's Wrath's failure to break 1 million units on its initial sales run. Eventually, Microsoft said that Stranger's Wrath HD could no longer be released digitally due to the PS3 version having already been on sale for several months.
"We said, 'We've been talking to you for over 15 months, now,'" Gilray continued. "'We haven't stalled. You've been stalling us. If you'd had come to us six months ago and said fine, we would have held back the PS3 version until the 360 version was ready.'"
Just Add Water is already talking to two other publishing partners about releasing the game, claiming that the 15 month process of dealing with Microsoft means it will have to create even more new content for the Xbox 360 version.
"We can't wait forever," said Gilray. "If we did, PS4 and 720 would be out. We have to, at some point, say, 'We tried. End of.' And that's sooner rather than later now. But people can't accuse us of not trying."