Jurgen Post: "The Sega brand will come back and start to flourish again"
In his final interview as Sega Europe COO, Post talks about the publisher's transformation
When Jurgen Post joined the Sega Europe head office, the publisher wasn't in good shape.
In fact, when he took the role of COO and president in 2012, the firm was in desperate need of a new direction.
"The business model that we had wasn't working anymore," Post tells GamesIndustry.biz in what will be his final Sega interview. "We were starting to make sizeable losses, so we had to change. In the past, you could be successful by being a bit opportunistic. The Wii platform, ten years ago, was so successful and anything you launched on it was selling. Even with some lesser qualitative stuff, you were able to be successful. But that was all changing and you could only sell quality products. We had Mario & Sonic back in those days, and that game was selling so much that a number of other titles could afford to underperform. But when the sales of Mario & Sonic, and the Wii in general, began to slow down, it became very visible that we had to change.
"So that is what we did. We said: "Ok, now we need to focus on our core strengths." Back then, we looked at two studios in our own system - Sports Interactive and Creative Assembly. They were both delivering successful, quality products year-after-year. So we said that maybe we needed to focus on that. Maybe it is RTS, maybe it is what you might call 'niche', that we were very good at. Steam was coming up, we were having successful PC products, so we decided to add more PC studios to the structure. Because that is what we are good at and how we can become very successful again."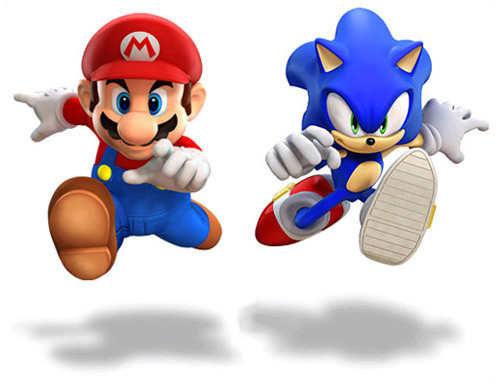 The changes that Post and his team made were drastic. The company may be known for its history in the console and boxed product markets, but here was Sega moving to a digital-first model - closing its territory offices - and working primarily on PC products.
What's more, Post and his team put all the emphasis on the studios - letting them lead the way in terms of brand development.
"I think we are a different company. It certainly feels different," Post says. "We work in a different way. We started focusing on being consumer-first, and digital-first. That is already a big shift in itself. And we also turned the whole model upside down, where we put a lot of the responsibility within the studios. The studios are responsible for the roadmap, the brand marketing and PR, and setting the strategy for the products. And we, as a publishing organisation, are there to support the studios. That has become a very successful model. So from that perspective, the company has changed a lot. In the past, we were more a boxed goods publisher that tried to be a lot of things. Now we focus on what we do really well."
It seems far away from the Sega that launched the Dreamcast, but Post observes that the company has continually re-invented itself since its inception in the 1940s and '50s.
Since 2012, Sega has built up its PC heritage. Post was involved in the acquisition of Relic - another leading PC strategy developer. It has acquired Amplitude, the creators of PC turn-based strategy IP Endless Space, and this year it picked up PC developer Crytek Black Sea - rebranding it Creative Assembly Sofia. This is in addition to bringing some of its previous console hits (like Vanquish and Bayonetta) to the PC platform.
"The games is where the love of the community starts, then secondly for the studio, and thirdly there is the publisher. So at some point, the success of the studios will start to reflect on Sega."
The strategy has made the publisher profitable again, but it also seems to have taken a toll on the Sega brand. I told Post that, anecdotally, I often hear the phrase: "What does Sega even do anymore?" People forget that Total War, Football Manager, Dawn of War and Company of Heroes are Sega IP.
"I think that's a fair point," Post says. "We focused very much on the studios and now we have to make sure that we are also showing the message that these studios are part of Sega.
"If you look at music companies or film companies... maybe Disney being the exception, but generally, you know a lot of bands, but do you know if they're signed to Columbia or Universal or Sony Music? It's the same with Sega. It is really important, first of all, to focus on IP - so Total War, Football Manager, that sort of thing. Then the people who like those games are generally very close to the studios as well. The games is where it all starts, that is where the love of the community starts, initially for the IP, then secondly for the studio, and thirdly there is the publisher. So at some point, the success of the studios will start to reflect on the Sega brand.
"You need to get the first part right. You need to get the game right, then you get the studio, then it filters down to the publisher. If you have a lot of successful studios underneath a successful publisher, then the Sega brand will come back and start to flourish again. That is my firm belief."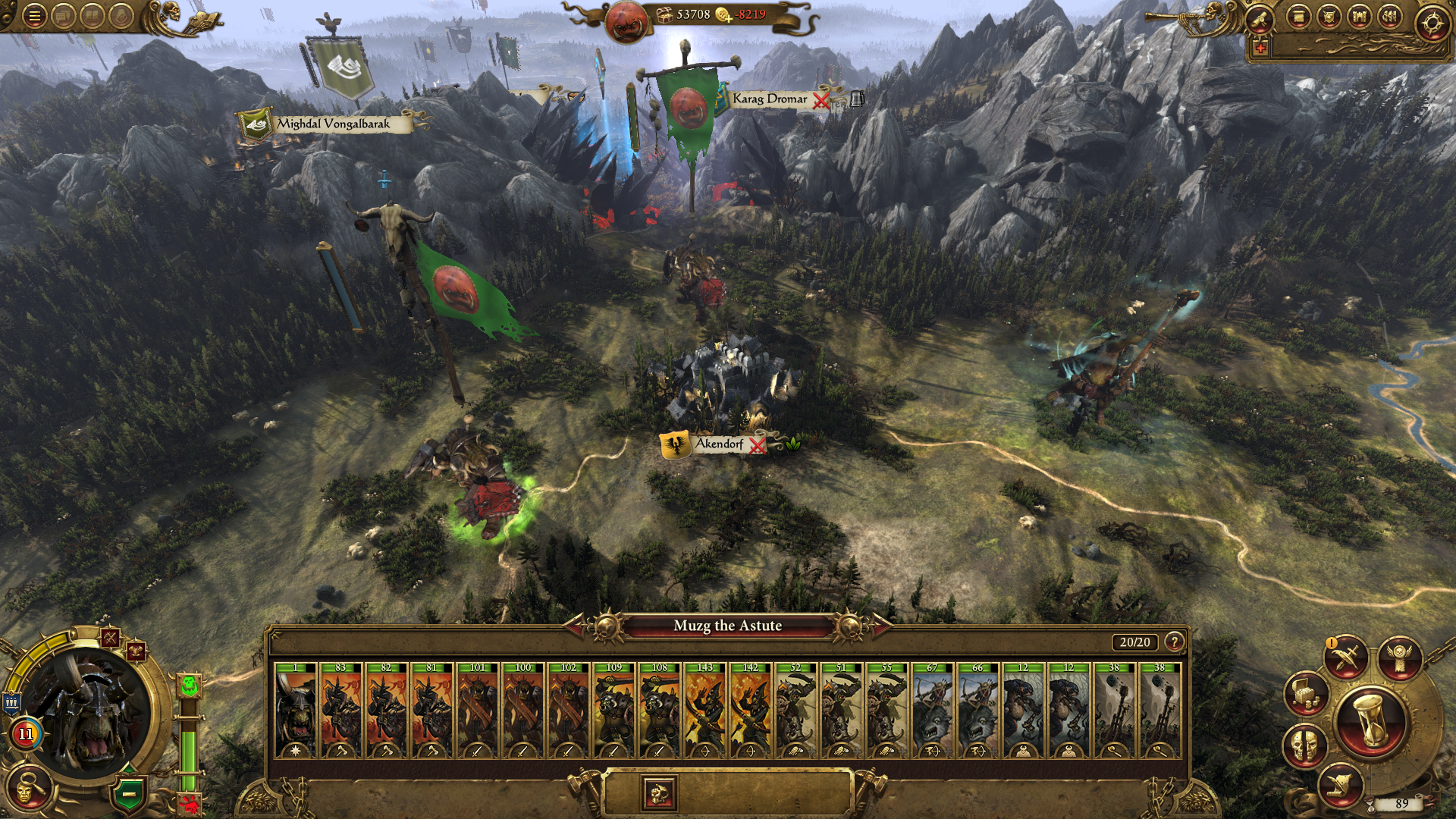 Post stresses that Sega's strategy wasn't a solo effort. "I'd love to say I was the architect of everything," he jokes. "But there were a lot of people from within the company who contributed to this. Even a lot of people who have left the company, who were made redundant, were part of this strategy.
"And then of course you need to sell it in Japan, and they firmly believed in it as well. They were putting a lot of pressure on us to go for it. That's a great achievement from the Japanese point-of-view. It was a big step to make, a bold step, and it worked out well."
As he prepares to leave the business, Post is clearly most proud of this transformation, but as he alluded in his previous answer, it wasn't without some pain.
"It is probably the most painful process to go through, but at the same time it was the most rewarding thing I've done," he admits. "It was very painful because you had a lot of friends who were losing their jobs because of this new strategy. But if the situation is so drastic, and so bad, it is easy to take that decision. It is just what you need to do in order to survive. We had to change. It had to be drastic. You could either do it this way, or die a very slow death."
"We had to change. It had to be drastic. You could either do it this way, or die a very slow death."
Indeed, Post had seen this happen before during his time in the music industry. "The way [the music industry] was fighting against downloads and digital distribution... it took a long time for the music industry to get to grips with that," he recalls. "So with that background, that knowledge, I took it to Sega and knew that we had to be drastic and embrace digital as fast as we could in order to be successful."
Inevitably with a final interview, you have to ask about regrets.
"There are little things," Post said slowly. "Games-as-a-service, free-to-play... I think we could have been a little more aggressive on that side. Although we are definitely moving in the right direction with things like Total War Arena, which is a PC free-to-play game that is going to be launched on the Wargaming platform. We also have Football Manager Online, which is effectively Football Manager free-to-play that we launched in China and Korea. But, I think we could have moved faster and maybe been more aggressive on that front.
"But, you know, it's always a balance, especially when you change a company. If you come from a situation where you are making losses, the first thing you want to try and do is find stability. So first of all you become profitable again, and then you want to have sustainable profit year-after-year-after-year. To achieve that, you don't want to put too much risk on the organisation. Maybe that's the only thing looking back that I'd have done differently. But it is easy to say with hindsight, because we are very successful now and I think that maybe we could have been more aggressive and moved a little bit quicker. As we know, it is harder now to move into [the free-to-play] space. It is still a huge market opportunity."
Post kept quiet on where his next destination will be, simply telling us it will be within the entertainment industry. He says he will miss his colleagues, who he now calls friends, but believes now is the right time to try "one more trick, before I disappear forever."
He says: "I am leaving the company in a time where the future is looking bright, profitable, stable and hopefully Sega can just continue to build on the success that we are having right now. And I believe they can."
So what advice, if any, can he give to whoever fills the void he's leaving behind?
He ponders for a moment: "If someone external would come in, it is a great structure that we have, but it's also a complicated structure, because we give a lot of power to the studios. It's not a role where the boss will force his opinion and a direction. It is a partnership with the studio directors who are all part of the senior management team. And aligning all of them is probably one of the hardest things you have to do.
"I am always comparing myself to a football coach. That is what you need to be. You need to have the mentality of leading a team, but also keep that together and let them play as a team. That is a hard and complicated task.
"The other thing is, as this coach, you will always have to deal with the owners of the football club as well. In our case, that's Sega in Japan. So on one hand you have to deal internally with your studios and the publishing organisation, and then there's always the challenge of working with Japanese management. That will take time. Japanese management is very loyal and great to work with, but in Japanese culture you have to prove yourself. You can't just come in and do whatever you like. You have to build trust. That's very important."
The football coach analogy is a nice one. The success of a football manager is invariable judged on whether he or she leaves a club in a better position than when they started.
And although Sega still has a long journey ahead to get back to the prominence it once enjoyed, Post can certainly say he achieved that.