Julian Gollop to speak at Digital Dragons 2014
Polish game festival also hosts CD Projekt Red, Ubi Shanghai, The Astronauts and Gameforge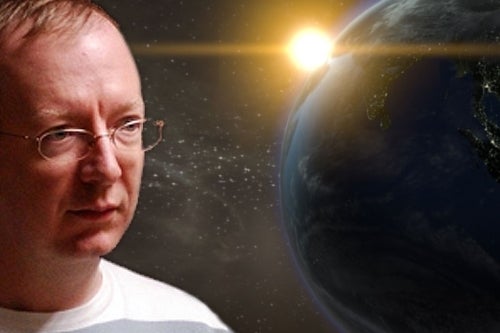 Digital Dragons, Poland's leading games festival, will host sessions from a number of the industry's leading figures, including X-COM designer Julian Gollop, CD Projekt RED co-founder Marcin Iwinski, and Adrian Chmielarz, former creative director of People Can Fly and co-founder of The Astronauts.
Other speakers at this year's event include Gameforge CEO Carsten Van Husen, Ubisoft Shanghai creative director Michal Madej, and Jason Della Rocca, former executive director of the International Game Developers Association. The full list of speakers can be found on the Digital Dragons website, with more announcements expected soon.
This year, for the first time, Digital Dragons will also have a dedicated business zone, supported by a system that will allow attendees to arrange and book meetings. Also making its debut is VC Speed Networking, which will provide a platform for companies to meet with a range of VC investors.
The emphasis on networking will also be evident in its approach to independent developers, who will be given a dedicated space and cutting-edge PCs with which to showcase their work for publishers, investors and the press.
Digital Dragons will take place on May 8 and 9 at Stara Zajezdnia in Krakow, Poland. For tickets, follow the link.
Readers of GamesIndustry International can receive a 10 per cent discount on tickets by entering the following code: UKDevs2014.