Judge could dismiss Axl Rose versus Activision case
UPDATE: Case tossed out by Superior Court Judge Charles Palmer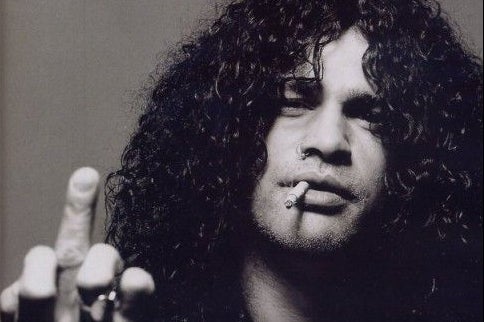 Update
Los Angeles Superior Court Judge Charles Palmer has tossed out Axl Rose's case against Activision, in which he claimed he had granted the publisher the permission to use the Guns N' Roses song Welcome To The Jungle after he was misled about the involvement of his former bandmate Slash in Guitar Hero III.
According to the San Marino Tribune all claims, fraud and misrepresentation and those referring to the contract between the ginger rocker and Activision were thrown out.
Original story
The $20m legal battle between Activision and Guns N' Roses frontman Axl Rose is reaching its final stages, after the judge overseeing the case, Los Angeles Superior Court Judge Charles Palmer, suggested he was leaning towards a dismissal.
Rose first filed the lawsuit two years ago, upset that his former bandmate Slash had been featured in Guitar Hero III. Rose had given his permission for the rock anthem Welcome To The Jungle to be featured in the game, but only after he was expressly told his top hat wearing nemesis would not be referenced.
Billboard reported that Rose's delay in filing, the game came out in October 2007, Rose filed in 2010, could cost him dearly. But also that Rose had argued the delay stemmed from offers from Activision to make an Axl Rose game.
"The reason I did not file a lawsuit is because Activision -- through my managers and representatives -- offered me a separate video game and other business proposals worth millions of dollars to resolve and settle my claims relating to 'GHIII.'From December 2007 through November 2010, Activision was offering me a Guns N' Roses-dedicated video game, a game dedicated to music from the 'Chinese Democracy' album, and other proposals."
Rose believed he had four years to file a lawsuit because emails between Activision and a representative for GNR Music constituted a written agreement.
Judge Palmer seemed to disagree, and suggested "the only extrinsic evidence supports Activision's interpretation and does not support Rose's interpretation."
Activision is now fairly practiced at facing angry musicians in court. Artists from Maroon 5 and No Doubt have also taken legal action against the company, while former Nirvana band members Dave Grohl and Krist Novoselic admonished the publisher for its use of the late Kurt Cobain in Guitar Hero 5.