Journey developer Santiago joins Ouya
Kellee Santiago will serve as head of developer relations, and Portal dev Kim Swift will make an exclusive title for Ouya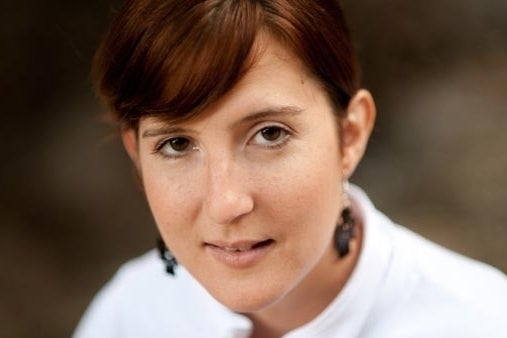 In an official update on its website today, Ouya announced that it's hired former Thatgamecompany (Journey, Flower) executive Kellee Santiago as the company's new head of developer relations. "We've been looking for someone to lead our outreach to developers, someone who really 'gets' how developers work, someone who can help devs bring their most creative, exciting work to OUYA," said Ouya CEO Julie Uhrman.
"OUYA gets it. This is the first console company that really understands how important it is to remove the barriers to development," Santiago said. "By freeing up the development process, OUYA is opening up new doors in console gaming."
The Ouya update also noted that the company is now prepared to ship the Android console out to its Kickstarter backers on March 28. The full console launch at retail is still planned for this June. "Parts are in the factory and assembly lines are buzzing. We'll gradually ramp up production as we make sure things are working," the company stated.
The last bit of exciting news for Ouya fans is that Portal and Left 4 Dead developer Kim Swift has announced that her next game will be exclusive to Ouya. Swift is working with Airtight Games on a new title. "We truly feel that this platform will give us the freedom to fully realize the funky, unique game we have in mind. Though the title will definitely appeal to core gamers in terms of skill and difficulty, it really has a completely unexpected, imaginative slant that's totally at home on this console. Expect an official announcement soon!" Swift commented.
For more on Ouya and why the company is making free-to-try mandatory for every game on the platform, be sure to read our recent chat with Julie Uhrman.