Joe 'MaD' Madureira leaves Vigil games
Creative director of Darksiders moves back to comics for now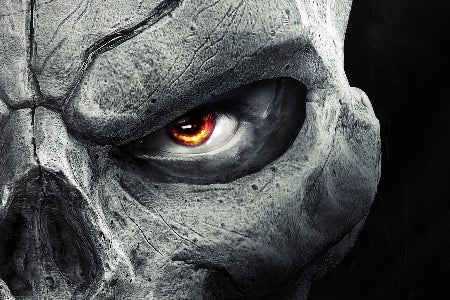 Joe Madureira, creative director at Vigil Games and the lead visual designer of the Darksiders series, has left the developer to return briefly to his previous career as a comic artist.
Madureira has been with Vigil for seven years and seems to have parted company in an amicable fashion, calling his work on Darksiders a "career highlight" in a tweet announcing the move.
"So long @Vigilgames @THQ thanks for all the memories! @Darksiders was definitely a career highlight. Keep on kicking ass I'm a fan for life!"
Expanding on the decision on his Facebook fan page, Madureira promised that new projects are on the horizon for him and that Vigil was in safe hands.
"Farewell and best wishes to all my brothers and sisters at Vigil Games! After 7 long years and 2 hit games (Darksiders BABY!) I'm afraid the time has come for me to move on to new adventures. I could not be more proud of what we achieved, or the awesome people who helped build up this studio. I can safely say Vigil's future is in very good hands, so expect only awesomeness down the road. This feels surreal...I miss the place already."
Both Darksiders and its sequel reviewed well and made decent sales, with the original selling 1.2 million copies in the first month on sale, according to THQ. Darksiders II was the best selling title in the US in August, NPD figures reported, shifting 247,000 units.