Jobs roundup: Keith Warner appointed CEO of New World Interactive
Meanwhile, Sumo appoints new digital studio director and Excel Esports brings on new marketing director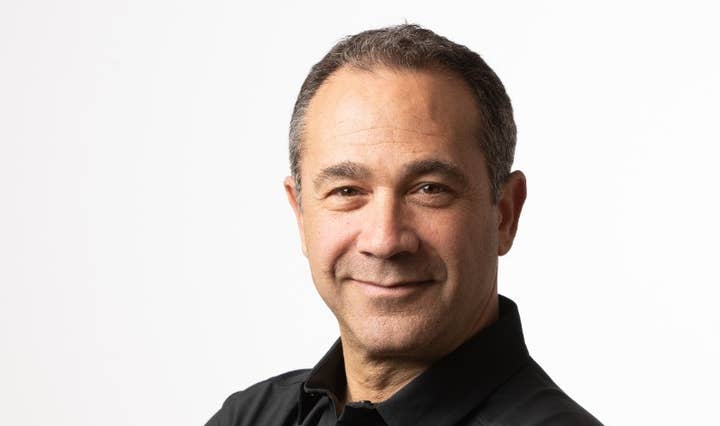 It can be difficult keeping track of the various comings and goings in the games industry, which is why we compile them in semi-regular round-ups.
If you have new appointments or transitions in your company that belong here, please fill out this form.
Keith Warner | Chief executive officer | New World Interactive
Keith Warner, who previously held the role of company president, replaces New World Interactive founder and CEO Jeremy Blum, who will become strategic and creative adviser effective immediately.
"Being New World's CEO and game director over the past decade has been the greatest honour of my life," said Blum.
"I take great pride in having led New World to where it is today, overcoming the startup challenges we faced as a small indie team trying to make our mark in an unforgiving industry.
"It's been the people I worked with and the experiences we created together that will remain closest to my heart.
"As I move on to the next chapter in my personal and professional life, I'm highly confident that Keith is my natural successor as CEO. We've been partners for nearly ten years and there's no one I trust more to take on the job that lies ahead."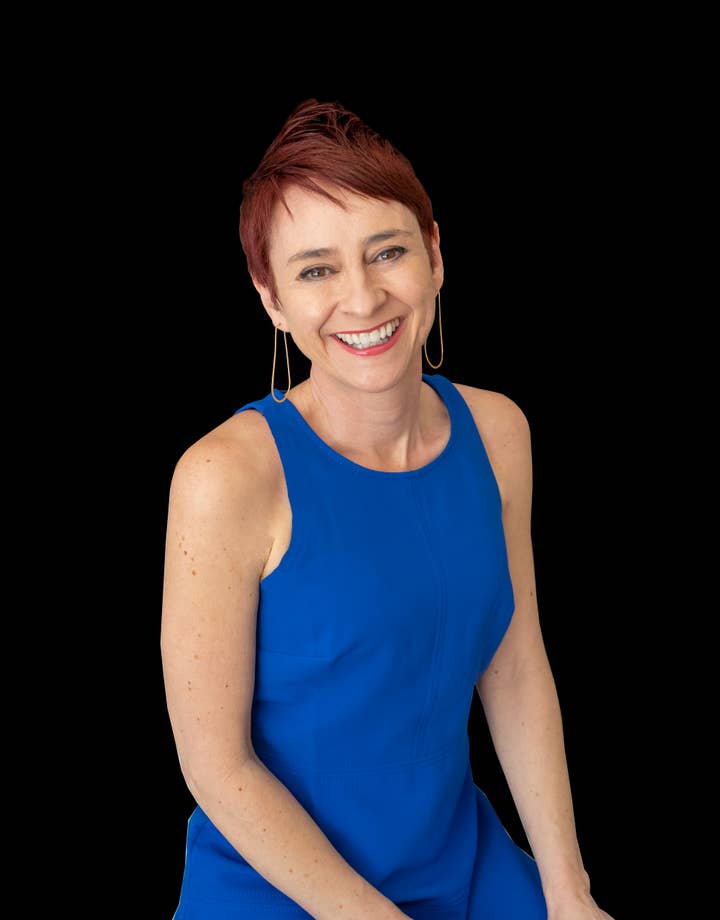 Nicola Smith | Vice president of global talent acquisition | Visual Concepts
Vice president of talent acquisition, Nicola Smith has extensive experience in recruitment and talent-focused strategizing with leadership in the games industry.
Prior to joining Visual Concepts, Smith was senior director of talent at Foxnext Games, overseeing the recruitment efforts of top talent over three studios for mobile and AAA games in production including Marvel Strike Force, Avatar, Aliens and Storyscape.
Smith was also head of talent at Telltale Games, building out high quality teams across all disciplines.
"I'm thrilled to be here at Visual Concepts working with an incredibly talented team," Smith said.
Multiple new appointments -- Sumo Group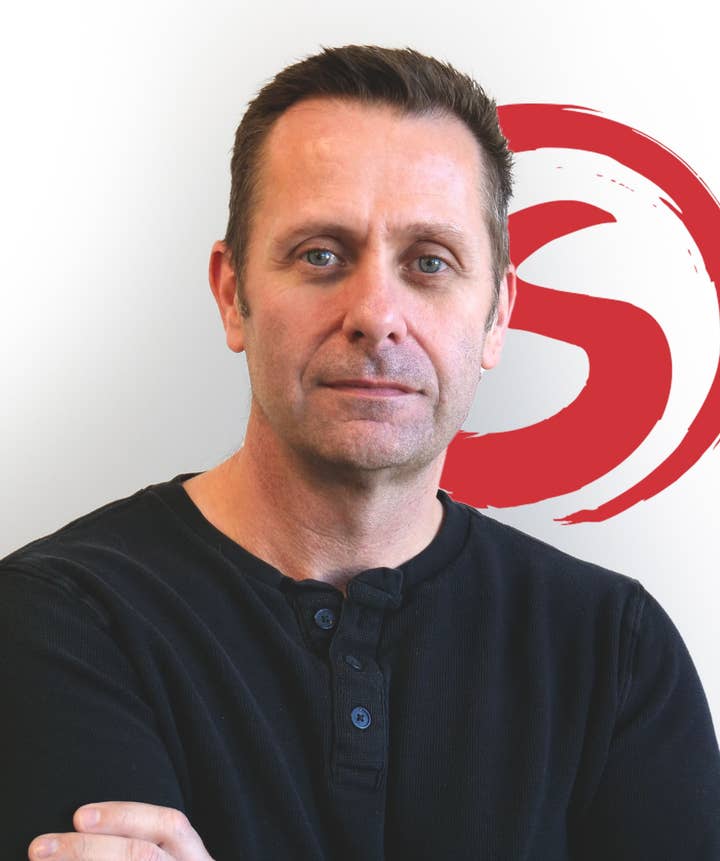 Darren Mills | Director of excellence and integration
Co-founder of Sumo Digital and most recently studio director of Sumo Sheffield, Darren Mills has taken on a new role as director of excellence and integration with the UK-based developer.
"This new, key role allows us to focus on our values and goals, enabling us to effectively action change and make Sumo Group studios some of the best places to work in the industry," he said.
"I'll be leading a broad range of projects, delving into the detail of what it's like to work at Sumo and how that experience can improve."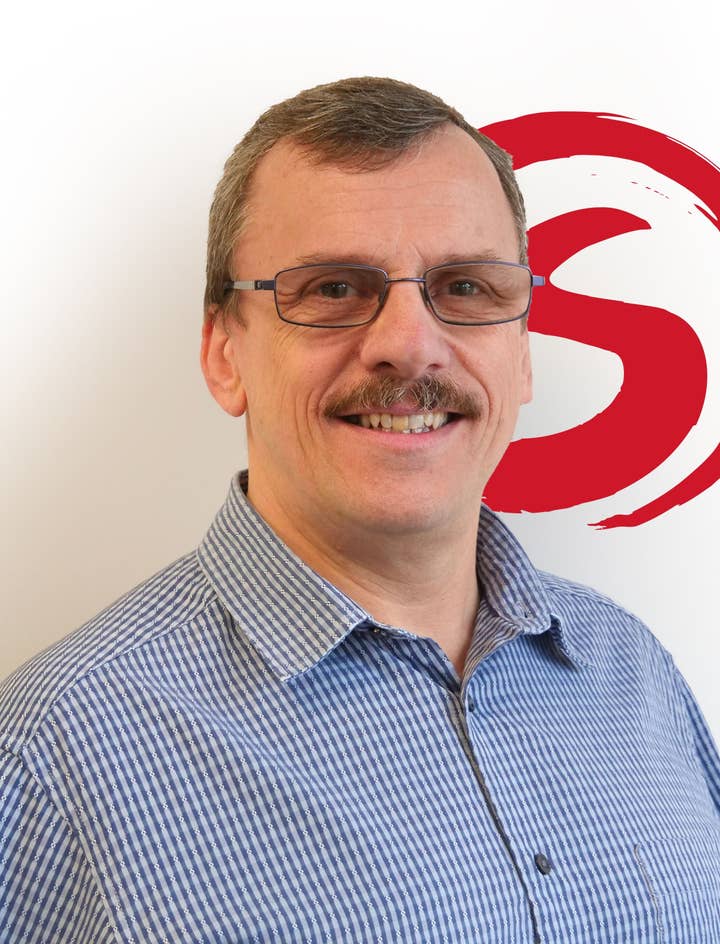 Jim Woods | Studio director, Sumo Sheffield
Jim Woods joined Sumo Sheffield in 2017 as senior development director, becoming production director after helping complete Crackdown 3 and subsequent DLC.
Woods' industry experience began in 1989 with Cross Products, followed by senior development roles at Gremlin Interactive, DMA Design, Codemasters and 11 years at SEGA Europe and SEGA Studios Australia.
His track record includes cross-platform expertise and involvement in major titles including Grand Theft Auto and Colin McRae Rally.
"I'm delighted to be given the opportunity to run Sumo Sheffield.," said Woods. "Darren has done a fantastic job for the past four years and I hope to build on that success moving forwards.
"The combination of talented people and exciting projects will allow Sumo Sheffield to showcase the quality of games we are capable of delivering and further enhance the strong reputation that each of our studios enjoy in the games industry."
Andrew Jones | Associate technical director, Sumo Warrington
Andrew Jones brings 20 years of games and game technology programming experience, a decade of which was spent on platform-defining titles as a Sony first party developer.
Prior to joining Sumo Warrington, Andrew founded an indie studio, created premium apps for iOS and Android, and co-architected a successful multi-platform social VR application.
"Becoming a part of this new team is a great opportunity," he said. "We've got our own remit here along with the support of one of the UK's biggest and most highly regarded independent studios -- it's the best of both worlds."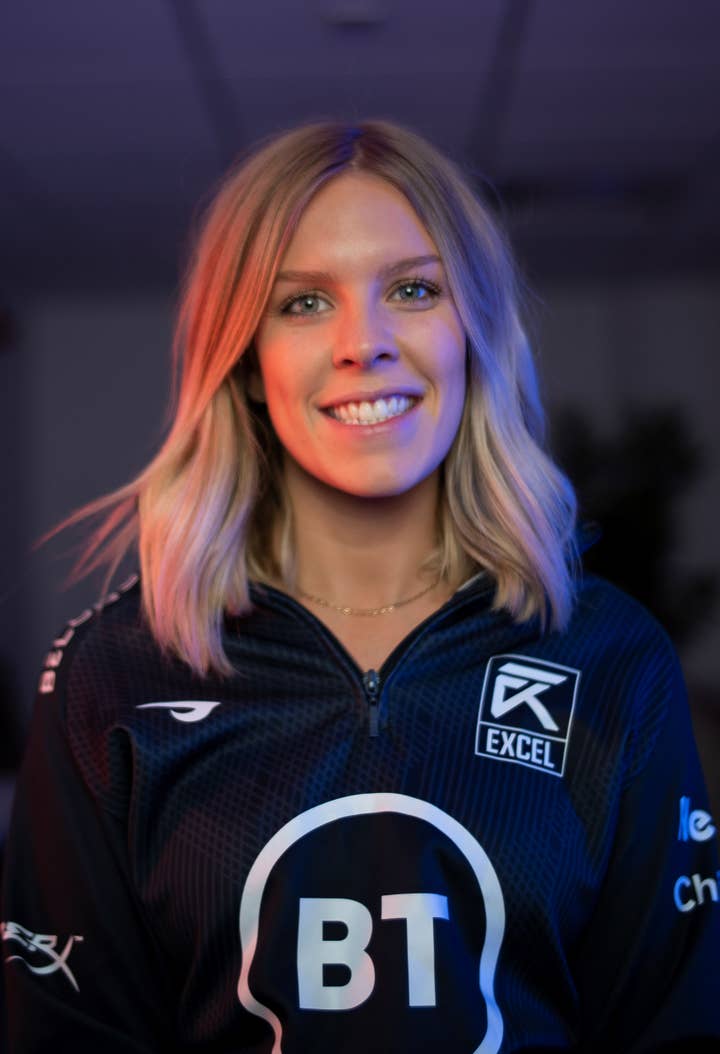 Milly Preston | Head of marketing | Excel Esports
Milly Preston makes her move into the esports industry as she joins leading British esports organisation, Excel Esports, from the premium conference and content platform Leaders in Sport, bringing over eight years' worth of global sports marketing experience.
In her new role, Preston will leverage her years of marketing experience and extensive knowledge into helping Excel Esports cement its position as the leading British brand in a global industry. Further, Preston will take a lead role in leveraging Excel's growing commercial brand partnership portfolio.
Tucker Roberts | Board of directors | Nerd Street Gamers
Nerd Street Gamers has added Comcast Spectacor's Tucker Roberts to its board of directors. Roberts currently serves as president of Comcast Spectacor's gaming division and the Philadelphia Fusion, one of 20 professional esports teams competing in Activision Blizzard's Overwatch League.
He joined Comcast Spectacor in 2017 as a strategic advisor, leading the development of the Fusion's roster and operations. He was named president of the Fusion in 2018 and played an instrumental role in creating Fusion Arena.
"Tucker is an invaluable addition to our team as we grow esports infrastructure across the nation," said John Fazio, founder and CEO of Nerd Street Gamers.
"We recognise the opportunities presented to traditional sport athletes and share the vision of a future where competitive gamers have access to the same level of leagues, facilities, scholarships, education and careers."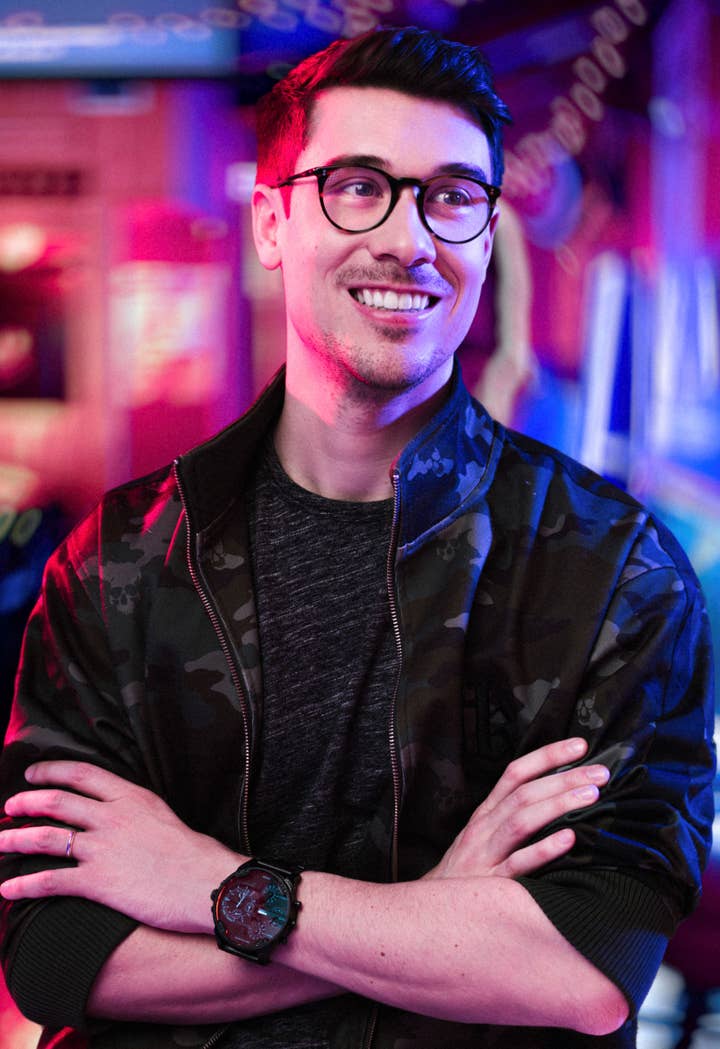 Moritz Baier-Lentz | Partner | Bitkraft Esports Ventures
Prior to joining Bitkraft, Moritz was a vice president with the Investment Banking Division of Goldman Sachs, where he built and co-led the firm's global gaming and esports practice.
Over the past years, Moritz advised the technology corporations on over $300 billion of mergers and acquisitions, initial public offerings, venture capital, and other strategic transactions.
His deal experience includes Dell's $67 billion acquisition of EMC and IBM's $34 billion acquisition of RedHat -- two of the largest technology transactions in history.
Jens Hilgers, founding general partner of Bitkraft Esports Ventures, saidL "Moritz is the first addition to the team since the launch of our Venture Fund I in January 2019 and we could not be more excited.
"Moritz shares our culture, our passion, and our ambition -- and comes with massive investment experience from one of the world's finest investment firms.
"Furthermore, he is a true core gamer with a strong competitive nature, making him the perfect fit in our diverse global Bitkraft team. With his presence in New York, we also expand our geographical coverage in one of today's most exciting and upcoming cities for gaming and esports."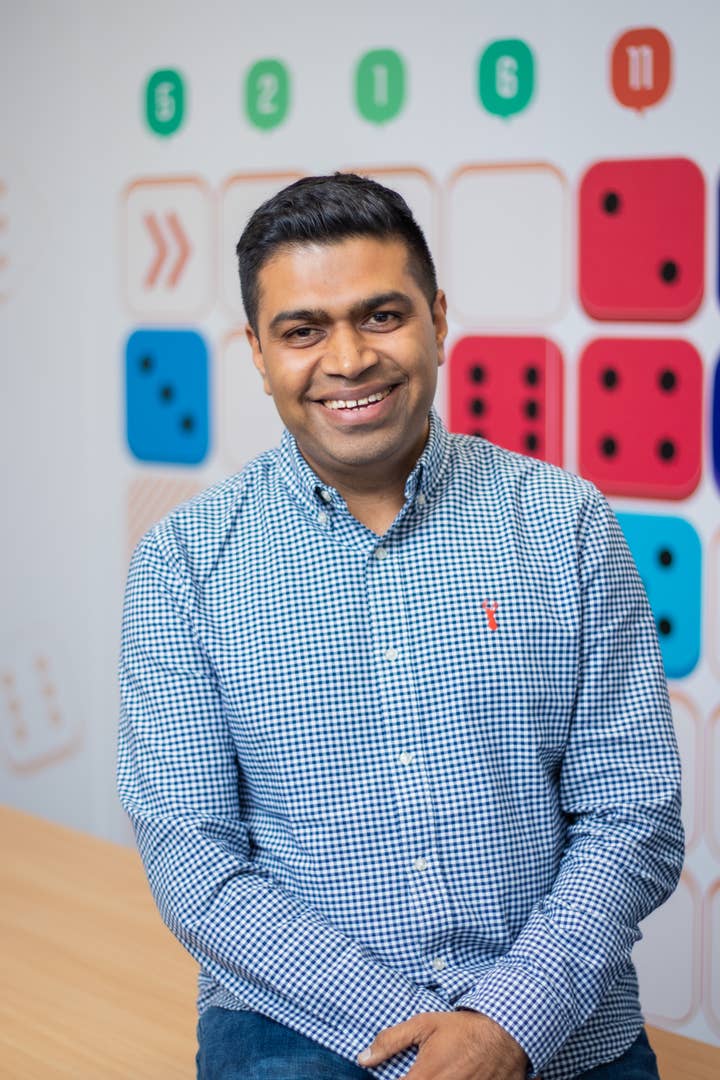 Dilpesh Parmar | Head of ad monetisation | Kwalee With 12 years of ad monetisation experience at Outfit7, Shazam and IQzone, Dilpesh Parmar has been appointed head of ad monetisation at hyper casual mobile developer Kwalee
"Dilpesh brings such a breadth of experience in the area of Ad Monetisation, it's brilliant to have him on board," said Kwalee CEO David Darling.
"Hiring the right people is so important to us here at Kwalee, and Dilpesh always stood out as the right person to help take this side of the business further, and continue the growth and success we saw with it in 2019."
Multiple new appointments -- MAG Interactive
Jules Langran | Art director
Jules Langran was an art director for Plug-In Media for the past eight years, mainly creating children's games.
Prior to that she freelanced as an art director working on characters and designs for online games and apps. Before that she worked as a senior designer, illustrator and animator for Littleloud in Brighton, and before that as senior designer and animator for Icon Medialab, and boo.com.
She was also part of the team at Plug-In Media that won a BAFTA in the Interactive: Adaptive category for iOS game Get Well Soon Hospital with Dr Ranj for the BAFTA Children's award.
David Amor, chief business development officer at MAG Interactive said: "We're so pleased to have an artist of Jules Langran's calibre to join the team and she's already doing great work designing the look and feel of MAG Brighton's next smash game."
Egill Antonsson | Mobile game developer
Egill Antonsson began his career as a developer in the gaming industry at Gogogic gaming. While at Gogogic he developed and shipped mid-core cross-platform MMOs and casual games for web and iOS, focusing on programming the front-end client in Flash / ActionScript 3.
In 2014 he moved to Stockholm and started working at King, and soon became part of the core team, developing front-end focused shared tech and tools for the games. In March, Antonsson joined the core team at MAG Interactive in a similar role.
"We are very happy to have Egill join MAG's core team," MAG Interactive CEO Daniel Hasselberg.
"Building tech that is used across all of our main titles enables us to speed up our overall development process. Getting the benefit of the experience and skills of people like Egill strengthens our infrastructure and frees up time for the game teams to focus on what makes their games unique."