Jobs roundup: Hearthstone game director Ben Brode parts ways with Blizzard
Meanwhile, Universal names new senior vice president of games and former Tomb Raider boss joins Xbox leadership team
It can be difficult keeping track of the various comings and goings in the games industry, which is why we compile them in semi-regular round-ups.
If you have new appointments or transitions in your company that belong here, please email newhires@gamesindustry.biz.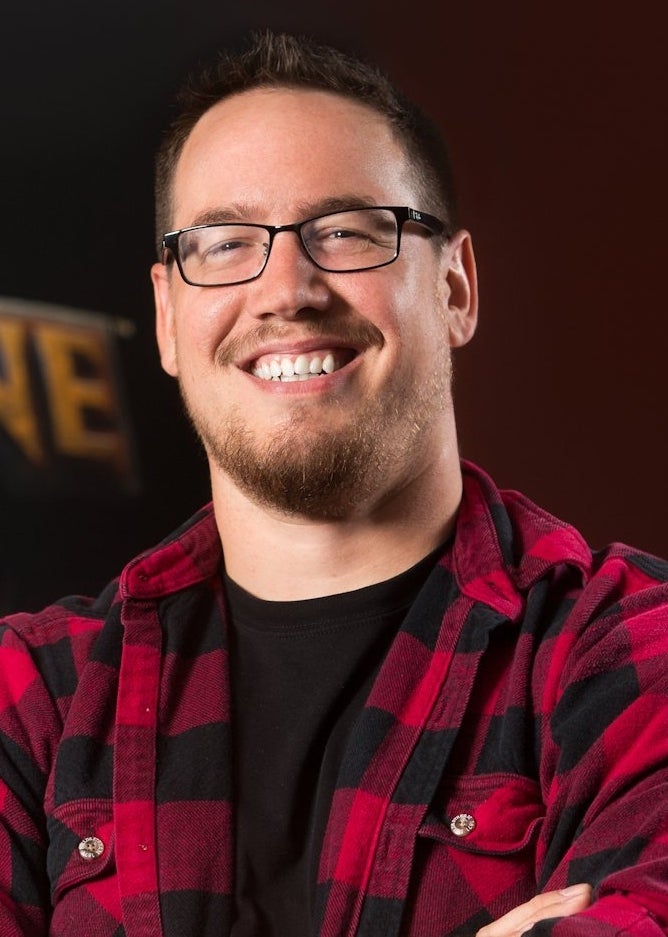 Hearthstone game director Ben Brode parts ways with Blizzard
After 15 years with Blizzard, Hearthstone game director Ben Brode has announced his departure from the developer, in what he described as an "incredibly difficult decision."
Brode revealed that he will be starting a new company which will "probably make games, but we haven't figured anything else out, yet."
"I am very fortunate to be able to take a crazy risk right now in my life," Brode explained, "and I'm excited to be scrappy and a little scared."
Brode began his career with Blizzard as a night crew game tester when he was 20 years old, before joining the Hearthstone team in 2008 where he stayed for the next 10 years.
"I am confident the game is in the best possible hands, and I'm excited to see where a new generation of leaders takes Hearthstone from here," said Brode.
You can read the full story here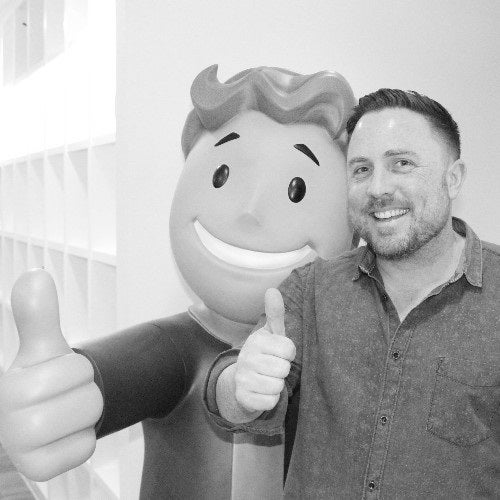 Former Sony business and development manager takes over blockbuster licensing at Bethesda
After more than five years as a business development manager with Sony, David Evans has taken up a new role with Bethesda.
Joining the publisher's European team in the London office, Evans will oversee licensing for Bethesda's blockbuster portfolio of games such as Fallout, The Elder Scrolls, and Wolfenstein in Europe, Russia, Australasia and the Middle East.
"It's a great opportunity to join the Bethesda team and I'm very excited to work with some of the world's best known gaming properties," said Evans. "Videogame IP is a thriving area of the licensing industry and I look forward to working with our partners to help grow the licensing business at Bethesda."
Tomb Raider boss joins Xbox leadership team
Joining Xbox after two years as senior vice president and head of development at Activision, Darrell Gallagher has accepted a position on the platform holder's leadership team.
Prior to Activision, Gallagher worked at Square Enix, Rockstar, and Sony, but is perhaps best known for more than 10 years at Crystal Dynamics, starting as art director in 2005 and rising to head of studio by 2009.
You can read the full story here.
Games publishing leaders form new VR studio
Former Activision Europe MD Geoff Heath and PlayStation marketing director Mark Hardy have teamed up to establish Maze Theory, a new London-based VR studio.
Heath will take up the role of non-exec board member. The veteran founded Activision in Europe, created the first games degree course and was awarded an OBE in 2009.
Hardy will also be on the board of Maze Theory. Hardy was responsible for marketing PS2, PS3, and PSN in Europe, in addition to overseeing the global strategy for Singstar.
The pair are joined by VR veteran Dr David Ranyard, who previously ran Sony's London Studio. Ian Hamilton, founder of Studio Output, will act as CEO of the new studio while former head of VR at Found Studio, Marcus Moresby, will lead as creative director.
Read the full story here.
Rovio investor relations boss leaves after seven months
After less than a year with Rovio, investor relations boss Rauno Heinonen has parted ways with the beleaguered mobile developer. Heinonen originally joined in September 2017 to assist with Rovio's IPO, which was oversubscribed and valued the mobile games firm at $1 billion.
No reason was offered for his departure but you can read the full story here, complete with background on Rovio's recent troubles.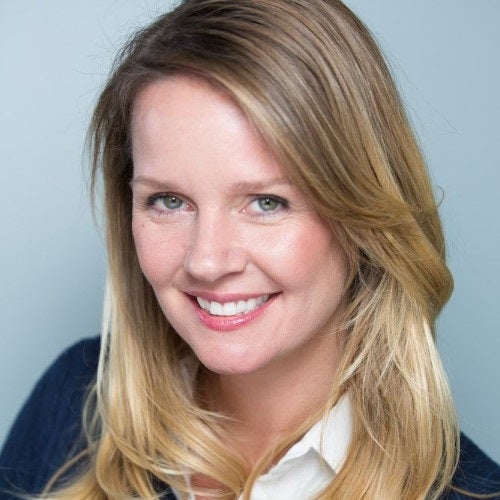 Livestreaming platform Mobcrush brings on board ex-Fullscreen senior director
Previously a senior director of brand partnerships at Fullscreen, Nina Kammer has joined streaming platform Mobcrush as head of sales.
Kammer's new role will have her overseeing the company's advertising, sponsorship, and partnership deals, along with building brand partnerships for the Go Live, Get Paid platform.
"This year, millennials will spend more than 20 billion hours watching live stream video games, and advertisers of all kinds are eager to reach those viewers," said Kammer. "Our 'Go Live, Get Paid' platform makes it easy for brands to connect with this hard to reach audience in innovative, authentic and highly engaging ways that appeal to the target demographic."
Venatus Media expands, appointing 10 new staff in major recruitment drive
Since January, European entertainment ad sales house Venatus Media has seen rapid growth and has now strengthened its team with the addition of 10 new staff.
Omar Bakr and Alex Jardine join Venatus' programmatic department, arriving from Havas Media Group and Rubicon Project. Dan Smith, previously at Quantcast, has joined as publisher operations manager and recent graduates Matt Rowland and Muhith Anwar, join both programmatic and AdOps departments.
Previously working with Havas Media Group and Mapp Media, Misha Piasecka and Ryan Nash join Venatus' sales team as account managers. Callan Smith from Hoopla, joins as new business manager and Julian Greene joins as network manager, previously working with AdColony. Finally, Eve Mahony, from Cubiquity Media, joins the PR and marketing team.
EA Mobile senior vice president Mike Verdu resigns
After just over one year, Electronic Arts senior vice president Mike Verdu has resigned from the company.
Verdu joined EA Mobile in February 2017 after two years with mobile developer Kabam. His career spans nearly 30 years having co-founded Legend Entertainment in 1990, before moving on to work as studio head with Atari for nearly four years from 1998.
Other positions held with in the industry include nearly seven years in various roles at EA Los Angeles, three years as chief creative officer during the heyday of Zynga, and founding mobile developer TapZen which was eventually acquired by Kabam.
According to VentureBeat, Verdu's departure was down to an unsustainable commute and work-related travel. It was reportedly unrelated to the recently announced executive reshuffle at the publisher.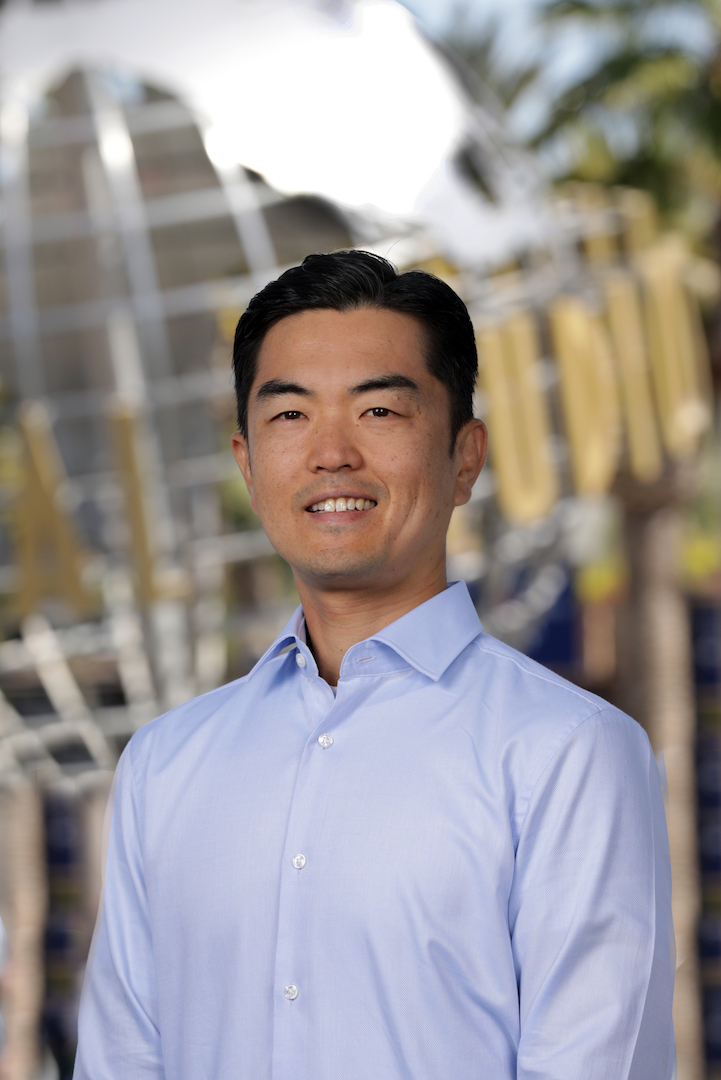 Universal names new senior vice president of games
Joseph Kim has been appointed as senior vice president of worldwide games and digital platforms at Universal Brand Development.
Kim joins Universal from Sega Networks, the mobile operating division of Sega Games, where he served as chief product officer since 2015. While at Sega, he led the resurgence of their mobile games business and oversaw publishing operations, including product management, analytics, production services and the green light process.
Prior to that, Kim was the studio lead at FunPlus in the strategy games division where he led development for the top grossing mobile title, King of Avalon: Dragon Warfare. He started his career as a software developer for Cisco Systems and later as a management consultant for The McKenna Group before transitioning to the mobile gaming industry.
Three new hires at Heaven Media as part of global expansion
Marketing agency Heaven Media announced three new hires recently as part of its plan for global expansion.
Timo Helmke joins as director of business development in the company's Berlin offices. With almost a decade of experience in the industry, Helmke has worked on strategies for Razer, Cooler Master, Tencent, and Gigabyte.
Joining the UK team as an events manager, Sam Hadfield is taking over from Matt Synan, now senior account manager at the firm, and will oversee and manage live event opportunities.
Also taking up a new role in the firm's UK headquarters is videographer Tom Pykett. With a decade of experience -- having begun his career producing sci-fi and horror movies -- Pykett will lead all aspects of video creation including brand videos and social media content.
"We're delighted to welcome our new team members who have the talent and experience needed to help grow our business and put our vision into practice," said Heaven Media managing director Mark Reed.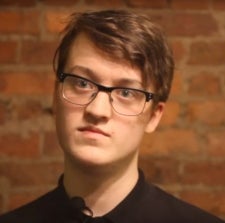 Flaregames takes on former PocketGamer.biz features editor
Former PocketGamer.biz features editor Matt Suckley has accepted a junior PR manager position with Flaregames.
Suckley worked on PocketGamer.biz for nearly three years before leaving in July 2017 to pursue a career in freelance.
His new role will see him relocate to Karlsruhe, Germany where he will be responsible for both product and corporate PR.
UFC executive joins Vision Venture Partners
Private equity firm Vision Venture Partners has appointed former UFC executive Mike Mossholder as chief business officer.
Mossholder, previously executive vice president of global marketing partnerships at the UFC, aims to use his experience in sports marketing and sales to boost revenue through brand recogition of Vision Ventures Partners.
"After working with some of the biggest brand partners in my previous role with the UFC, I recognised that the next great opportunity to make an impact in a nascent sport is the burgeoning esports industry," said Mossholder.
"I'm eager to continue building upon the infrastructure already established at VVP with the ultimate goal to drive unprecedented growth for the company."
Among the Vision Venture Partners esports portfolio are Vision Esports, Twin Galaxies, and Echo Fox.
Matthew Pellett joins Dead Good PR
Dead Good PR has taken on former PQube product manager and Future Publishing alumni Matthew Pellett a media and influencer consultant.
"I've known Matt for years so was delighted when he applied for the role," said Stu Taylor, director and owner.
"The past year has been Dead Good's most successful to date, and with Matt joining the team we're now in an even better position to bolster what we can do for our clients internationally."