Jobs roundup: Rock, Paper, Shotgun takes on two new editorial staff
Elsewhere, Yahoo's former esports head takes lead on Golden State Warriors esports offering
It can be difficult keeping track of the various comings and goings in the games industry, which is why we compile them in semi-regular round-ups.
If you have new appointments or transitions in your company that belong here, please email newhires@gamesindustry.biz.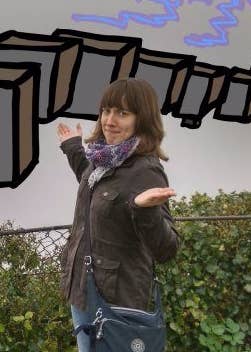 Two new hires at Rock, Paper, Shotgun
Our colleagues over at Rock, Paper Shotgun have brought on two new members of staff.
Joining as the site's first hardware editor, Katharine Byrne spent the last few months writing periodically for the site and has years of experience writing guides and reviews. Before coming over she was news editor at MCV and prior to that, she spent years writing about hardware for Expert Reviews. Her new role will see her sharing her extensive hardware expertise with the RPS readership.
Also joining the team is Matt Cox who, like Byrne, has been floating around RPS over the last couple of months but is now onboard in a more official capacity as a staff writer, with a particular on multiplayer games.
Former Yahoo head of esports operations joins Golden State Warriors
Hunter Leigh has joined the League of Legends pro team Golden Guardians, under the umbrella of Golden State Warriors NBA team, hours after they qualified for the North American championship series.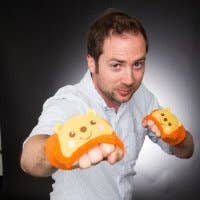 Leigh has a wealth of experience in the esports industry having previously worked at Riot Games as the North American League of Legends Championship Series product lead.
His new position will have him overseeing all esport teams within the Golden State Warriors franchise, supporting both the fledgling League of Legends team and the NBA 2K team, plus any future esports endeavours.
"The Warriors are such a well-respected sports franchise, and I am fortunate that they selected me to help steward their entrance into esports," said Leigh. "I'm eager to hit the ground running as it relates to player acquisitions and building competitive teams for both League of Legends and the NBA 2K League. The Warriors have a proven model for championship success, and I am looking to bring their player development and analytical approach to the esports space."
GTA V, Metal Gear Solid, and Hellbade devs join Playground Games new 200-person studio
Last week, we revealed Playground Games has brought on key talent as it prepares to develop its first non-racing game.
Having enjoyed a great deal of success with Forza Horizon 3 last year, Playground has secured a new 200-person studio.
Joining the company to work on its recently teased open-world action RPG is Sean Eyestone, Will Kennedy, and Juan Fernandez di Simon.
Eyestone is coming on board as production designer having previously worked at EA DICE and Kojima Productions where he was involved with the development of Star Wars Battlefront II, and Metal Gear Solid V: The Phantom Pain and Ground Zeroes.
Kennedy joins Playground after eight years at Rockstar North where he worked as a level and game designer, then senior online mission and flow designer on Grand Theft Auto V.
Meanwhile, di Simon joined in October after working as senior designer on Ninja Theory's Hellblade. Before this, he spent three years at Rime developer Tequila Works.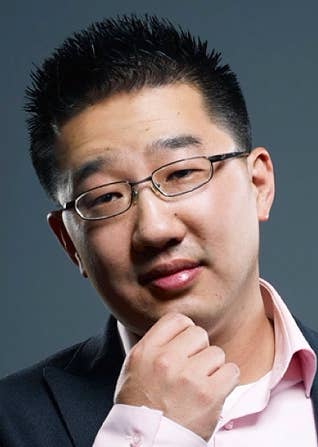 Founder and CEO of Korean Silicon Valley Esports organisation joins Critical Force board
Kevin Chou has joined the Critical Force board of directors. As the founder and CEO of Korean Silicon Valley Esports, Chou is well established within the industry. KSV successfully acquired franchising rights for the Overwatch League's Seoul metropolitan, and the organisation also recently won the Heroes of the Storm world championship.
"I'm passionate about esports, and Critical Force represents the leader in creating the first possible mobile FPS esports" said Chou. "I expect to work with a global team of people passionate about making great games and taking the right long term steps to bring competitive FPS experiences to gamers worldwide."
Chou's previous venture, mobile game company Kabam, was built from the small operation above a dim sum restaurant to a massive $1 billion exit in 2017. Chou was named as one of the top 40 under 40 industry players by Fortune magazine in 2014.
"We are very pleased to have Kevin to join our board, and we look forward to his contributions," said Veli-Pekka Piirainen, CEO and founder at Critical Force. "Kevin is a real veteran and a leader in the game industry worldwide."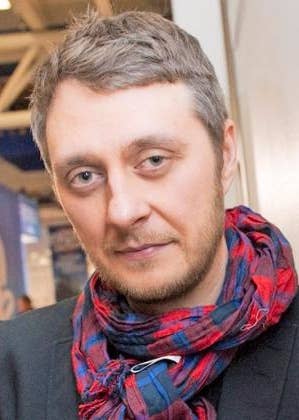 Supercell game lead leaves after six years
Lasse Louhento has left Supercell after more than six years at the company.
According to PocketGamer.biz, he made the announcement over Facebook earlier this month, saying simply that he has "decided to depart from Supercell after these magical six and a half years... Thank you all for this magical journey!"
Louhento joined the company back in August 2011 from Sulake Labs, where he was art director.
Before arriving at Supercell he had spent 20 years in the industry, starting off as a graphic artist with Bloodhouse.
Sviper brings on three new shareholders ahead of launching its second game
Flaregames CEO and founder Klass Kersting, Agnitio Capital founder and managing director Shum Singh, and Babil Games CEO and founder MJ Fahmi have joined German mobile developer Sviper ahead of launching its second game.
They will advise the company on its strategy and the launch of its upcoming title, a currently unnamed real-time PvP matching game slated for release early next year.
"It is a real honor to have some of the most renowned game industry veterans believing in Sviper," said company founder Mark Buchholz.
"Klaas, MJ, and Shum will help us with their experience and deep market knowledge to become one of the leading mobile game studios."