Jobs roundup: Ben Cousins takes over as CEO at Isbit Games
Meanwhile, Microsoft Game Studios founder joins Animoca Brands as an adviser, and former Blizzard exec moves to Square Enix
It can be difficult keeping track of the various comings and goings in the games industry, which is why we compile them in semi-regular round-ups.
If you have new appointments or transitions in your company that belong here, please email newhires@gamesindustry.biz.
Isbit Games brings in Ben Cousins as new CEO
Industry veteran of nearly 20 years Ben Cousins has joined Isbit Games as the Stockholm-based studio's new CEO.
With experience working on AAA franchises, indie, PC, console, and mobile free-to-play, Cousins is well positioned to lead a studio with such an eclectic line-up.
"When I first met the team at Isbit it was clear they had tremendous potential," said Cousins. "They are a small team that have worked together for ten years, with a proven track record for shipping games on multiple platforms, and a tremendously promising new IP already in development.
"For a leader like myself with passion and experience in steering teams through critical periods of growth, this was an opportunity I didn't want to miss."
Studio co-founder Markus Koos will stay at the studio as executive producer on a new as-yet-unannounced title.
Starbreeze CFO steps down
Starbreeze AB has announced the departure of CFO Sebastian Ahlskog after more than year years with the the studio, to face "new challenges outside of the company".
Mika Reini has been appointed as interim CFO; Reini has extensive experience for the role, having served as CFO of Remedy Entertainment for more than 17 years.
Read the full story here.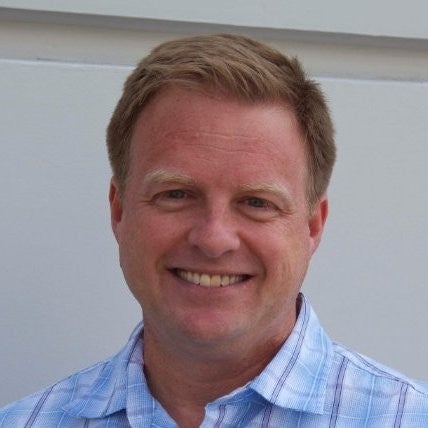 John Heinecke joins Square Enix as chief marketing officer
Blizzard Entertainment alumni John Heinecke has been appointed chief marketing officer of Square Enix.
Heineck will oversee the publisher's overall marketing strategy across both the US and Europe.
His previous role as vice president of global publishing for Overwatch saw him lead the game's launch.
Heading the launch for Hearthstone and Diablo 3, Heineck was involved in the launch of Overwatch League, StarCraft 2, and multiple World of Warcraft.
Before Blizzard, Heinecke worked in marketing roles at Activision and Ignited.
"Square Enix has some of the most storied franchises in gaming and I am very excited to join the team," said Heinecke. "I look forward to building cutting edge marketing campaigns that help to grow our global audience and to build passionate communities around our amazing games."
Read the full story here.
Sea of Thieves animator heads to Square Enix
Former Lionhead Studios, Rebellion and Rare animator Stephanie Timmins has joined Square Enix in Tokyo.
With over a decade experience, Timmins' joins the publisher as an animator, having worked on the Fable series, Sniper Elite, and Sea of Thieves.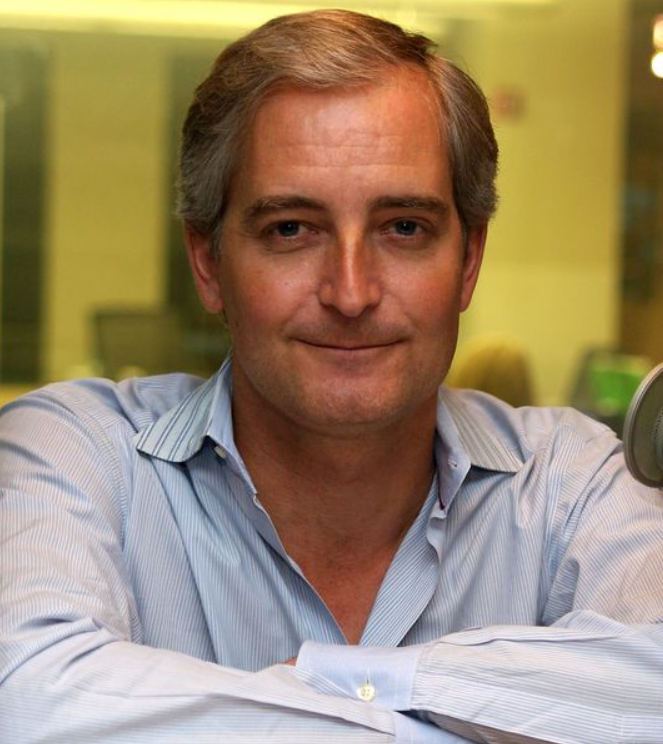 Animoca lands Microsoft Game Studios founder as strategic adviser
Xbox co-founder and ex-Microsoft executive Ed Fries has been appointed as a strategic advisor to Animoca Brands' Board of Directors.
Fries previously served as an adviser to Pixowl and The Sandbox prior to the acquisition by Animoca, and will continue to perform this role following.
An experienced game programmer and publisher, Fries began his career in the industry as vice president with Microsoft in 1986 and spent ten years as one of the early developers of Office.
Following Office, Fries founded Microsoft Game Studios and, over eight year, grew the segment from 50 to over 1,200 employees, published more than 100 games, and co-founded the Xbox project.
"Attracting someone of Ed's calibre to our strategic advisory team is another significant achievement for the company," said Animoca co-founder and director Yat Siu.
"Ed has considerable experience in the games space, including the development of one of the most sophisticated and leading products in the Xbox project. We look forward to leveraging this experience across our broader games portfolio."
Two new hires on the Eurogamer news desk
Eurogamer has taken on its latest summer intern, Emma Kent, for a full-time position.
"Emma has impressed us since day one - before that, really - with her tenacity, willingness to ask difficult questions and nose for a good story," said Eurogamer editor-in-chief Oli Welsh.
Additionally, former freelance contributor Matt Wales has accepted a permanent position with the site, covering the evening shift.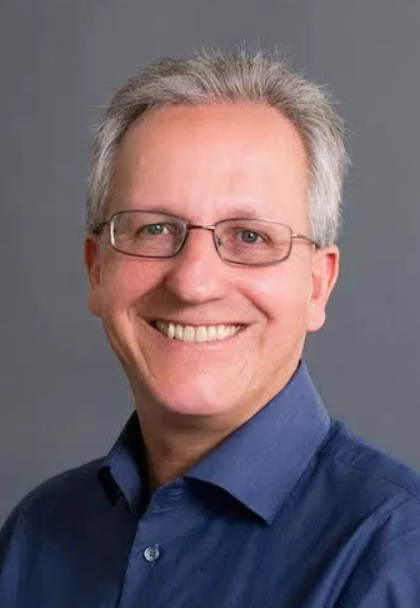 Former EA and Zynga exec joins Boss Fight
Publisher and developer Boss Fight Entertainment has announced the addition of industry veteran Mike Verdu to its advisory board.
As former senior vice president of EA Mobile and former chief creative officer of Zynga, Verdu brings decades of experience to Boss Fight.
Verdu has held senior management positions at two other leading game companies, having been president of studios and chief creative officer for Zynga, and president of studios for Kabam.
"The stellar team at Boss Fight includes some of the most talented game developers in the industry," he said. "The core team has been together for more than a decade and has made high quality game experiences for consoles, PCs, and mobile devices.
"It's an honor and privilege for me to work with Boss Fight as they transform into a full-featured game publisher as well as a world class developer and operator of live game services."
Legal and finance veteran joins Fluffy Fairy
Fluffy Fairy Games has added Thomas Kommer to its team as legal and finance lead.
Now in charge of accounting, controlling, and the legal department, Kommer will report directly to the co-CEOs Daniel Stammler and Janosch Sadowski.
Kommer, who studied at Stanford University and holds an MBA from the UCLA Anderson School of Management, brings over 15 years of experience in corporate finance and operations to the role.
His background includes roles such as senior director of finance and admin at Universal Music, director of finance, business planning and controlling at Edel Music, and, most recently, corporate finance and M&A director at Bankhaus Metzler.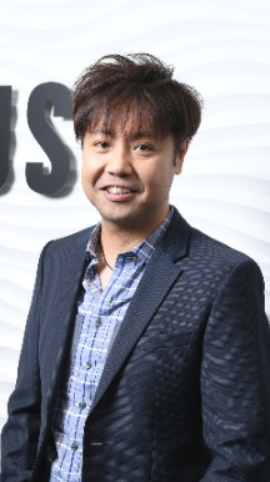 Naoto Hiraoka steps down as Atlus CEO and president
After six years at the helm, Atlus USA president and CEO Naoto Hiraoka is changing positions within the company.
In a statement, the company said Hiraoka will instead focus on his role as Atlus brand owner and "further expand the Atlus brand worldwide".
Sega of America COO and president Ian Curran will take on the roles of Atlus USA president and COO.
Meanwhile, Sega West CEO Tatsuyuki Miyazaki will now also serve as Atlus USA CEO.
Hiraoka has held various positions within Atlus since 2001, when he joined the company as a project manager on the Shin Megami Tensei franchise. He will remain on the board of directors for both Atlus USA and Sega of America.
"We wish Mr. Hiraoka the very best of luck in his role and are thankful that he'll still be a valuable asset to the Atlus team," Miyazaki said.
"I'm thrilled to play a greater role in the continued success of Atlus U.S.A., Inc. and work alongside Ian, who has done an incredible job in just a couple of short months in his role as president and COO of Sega of America."
Read the full story here.
Andy Burt heads up Phoenix Labs' PR department
Developer Phoenix Labs has brought in communications expert Andy Burt to run its internal PR program.
Formerly of Fortyseven Communications, where he worked for just over four years, Burt was most recently an account manager.
"To be honest I'm extremely impressed with this team of creators [at Pheonix Labs] and what they're able to do on a daily basis, and we have some great things planned for the Fall and into 2019 and beyond," said Burt.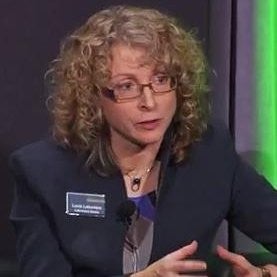 Ontario Interactive interim CEO and President moves into the role permanently
Interactive Ontario has announced acting president and CEO Lucie Lalumière will move into the role on a permanent basis.
As the founder of Lalumiere Media, a Toronto-based digital media consultant, she has over two decades of experience in the sector, with multiple executive positions held at companies like Radio-Canada, MediaLinx Sympatico, and Corus Entertainment.
Lalumière also serves on the board of the Haltech Regional Innovation Centre, and was the winner of the inaugural WIFT-T Digital Trailblazer Crystal Award in 2015.
"Lucie has been a dedicated and active member of the Interactive Ontario board of directors for the past 12 years," said company chair Jeffrey Elliott.
"Interactive Ontario will benefit immensely as she brings her expansive knowledge of the interactive media and emerging technology landscape to the organization on a full-time basis as our new President and CEO."
Rainbow Six: Siege multiplayer devs move to Guerilla Games
Simon Larouche and Chris Lee, both of whom worked on Rainbow Six: Siege, have joined Guerilla Games to work on an unannounced project.
This marks a return to the first-party PlayStation developer for Larouche, who worked on Killzone 2 before joining Ubisoft in 2009.
Lee has joined the studio as a principal designer, after six years with Ubisoft, where he held multiple positions in the Toronto studio.
Read the full story here.