Jet Set Radio artist Ryuta Ueda returns to Sega
Art director behind JSR and original Yakuza back at company after seven years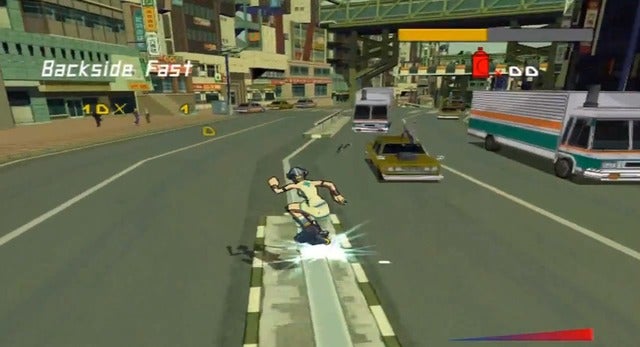 Ryuta Ueda, the artist behind some of Sega's biggest titles, has returned to the company after a seven year hiatus.
Ueda left the company in 2014 after a 19 year stint, and has been working at Yahoo since. He rejoined Sega back in May this year, according to a post on his Facebook page spotted by VGC.
"I have decided to resign from Yahoo Japan and return to my old company, Sega," he wrote. "I am very grateful for the many people I met and the many lessons I learned through various projects at Yahoo."
"From now on, I will focus on making games again. Not only do I feel the excitement of making things, but I am also smiling a little at the thought of seeing old friends and meeting new people. I would like to fully demonstrate what I have cultivated through experience."
Ueda worked as an art director on Jet Set Radio and Jet Set Radio Future, as well as the first two games in the Yakuza series. Most recently, he worked Sonic & All Stars Racing Transformed, which released in 2012.
His return follows the recent departure of Sega veteran Toshihiro Nagoshi, creator of the Yakuza series. Nagoshi is reportedly in talks to lead a development division at NetEase.