Japanese Vita top 10 sells less than 1 million units in 2012
Data released by Famitsu indicates slow software sales for Vita in first half of the year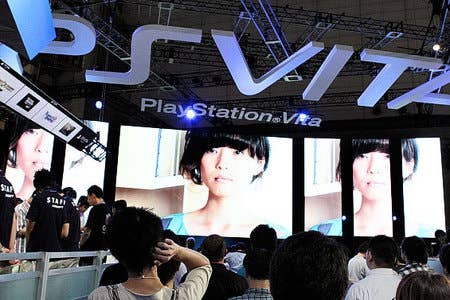 The Japanese gaming magazine Famitsu has released hardware and software sales information for the Vita in the first half of 2012.
According to a report on Andriasang, the top 10 games on Sony's handheld have sold less than 1 million units combined - a total of 863,032 - with recent release Persona 4: The Golden leading the pack on 188,782 units.
This is in stark contrast to 3DS software, which dominated half-year sales charts in Japan. Pokemon Black & White 2, the highest selling game on 3DS, has moved more than double the units of the entire Vita top 10.
The Vita hardware sold 790,633 units. Sony Computer Entertainment told Famitsu that the figures are in line with its expectations.
The full top 10 is listed below:
01: Persona 4 The Golden (188,782)
02: Hot Shots Golf 6 (118,985)
03: Uncharted Golden Abyss (89,390)
04: Gravity Daze/Rush (74,785)
05: Dynasty Warriors Next (74,718)
06: Tales of Innocence R (71,463)
07: Lord of Apocalypse (69,162)
08: Ragnarok Odyssey (65,318)
09: Gundam Seed Battle Destiny (55,527)
10: Disgaea 3 Return (54,902)