3DS dominates first half of 2012 in Japan
Nintendo's hardware comfortably tops the chart, 3DS games take four of the top five slots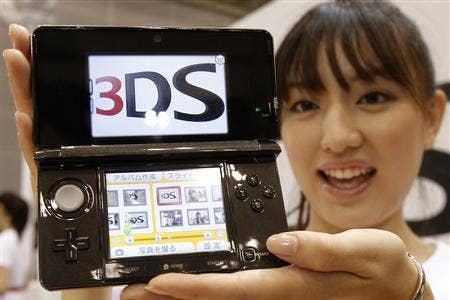 The success of the Nintendo 3DS drove the Japanese games market to a marginal year-on-year increase for the first half of 2012.
According to data released by Enterbrain and Famitsu, reported by Andriasang, the 3DS was the highest selling platform by far, shifting 2.22 million units versus second-place platform the PlayStation 3 with 695,000 units.
The most recently launched hardware on the list, the PlayStation Vita, came in at fourth place, selling 353,000 units to take its lifetime total to 756,451.
The 3DS was similarly dominant in the software list, taking four of the top five selling games: the recently released Pokemon Black & White 2, Dragon Quest Monsters, Mario Kart 7 and Monster Hunter 3G.
The full hardware list, for the period covering December 26 2011 to June 24 2012, is below:
Nintendo 3DS: 2,219,548 (total 6,355,287)
PlayStation 3: 695,465 (total 8,112,613)
PlayStation Portable: 500,333 (total 18,737,441)
PlayStation Vita: 353,657 (total 756,451)
Nintendo Wii: 265,578 (total 12,433,321)
Xbox 360: 33,809 (total 1,554,547)
Nintendo DS: 20,239 (total 32,855,741)
The full software list is below:
Pokemon Black & White 2 (3DS, Pokemon, 06.23.2012): 1,618,621
One Piece Pirate Musou (PS3, Namco Bandai, 03.01.2012): 806,578
Dragon Quest Monsters Terry's Wonderland 3D (3DS, Squenix, 05.31.2012): 743,967
Mario Kart 7 (3DS, Nintendo, 12.01.2011): 665,573 (total 1,747,964)
Monster Hunter 3G (3DS, Capcom, 12.10.2011): 665,394 (1,474,716)