Jam City opens new Toronto studio for Bingo Pop acquisition
Harry Potter: Hogwarts Mystery developer acquires Bingo Pop IP and team from Uken Games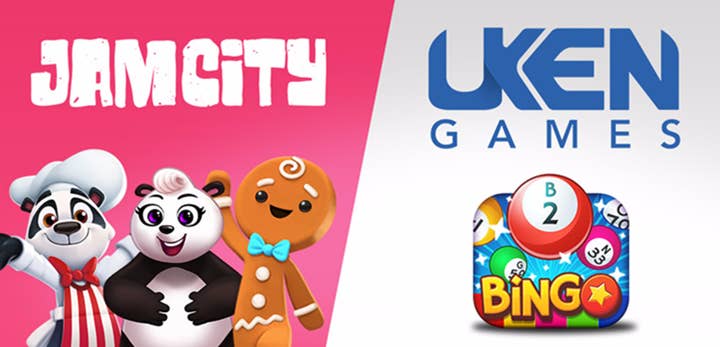 Jam City has announced today that it will open a new studio in Toronto to support the acquisition of the Bingo Pop IP and development team from Uken Games.
"We are so proud to be continuing Jam City's rapid global expansion with the acquisition of one of the most popular bingo titles, and its highly talented team," said Jam City CEO Chris DeWolfe.
"This acquisition provides Jam City with access to leading creative talent in one of the fastest growing and most exciting tech markets in the world. We look forward to working with the talented Jam City team in Toronto as we supercharge the live operations of Bingo Pop and develop innovative new titles and mobile entertainment experiences."
Uken Games will continue without Bingo Pop by reinvesting the proceeds from the sale into the company, putting them toward further development on existing trivia games Who Wants To Be A Millionaire and Jeopardy! World Tour.
In addition, Uken will continue to develop new titles, and has one planned for 2019 release. The studio intends to hire up to 20 new people next year and move into a larger location within Toronto.
"We are incredibly proud of what the Bingo Pop team has accomplished in creating a leader in the mobile bingo game category," said Uken Games CEO Chris Ye. "We're confident that Jam City will be a great home for Bingo Pop and the talented team behind the game in its next phase of growth.
"Following this deal, we are excited to focus on the continued success of our iconic trivia titles and introduce brand new game franchises to players around the world. We are fully committed to continue hiring and investing in Toronto as a global hub for gaming."