Jagex shuts down Old School RuneScape HD mod
Update: Jagex reversed its decision, saying it's now "exploring options" to work with Runelite HD creators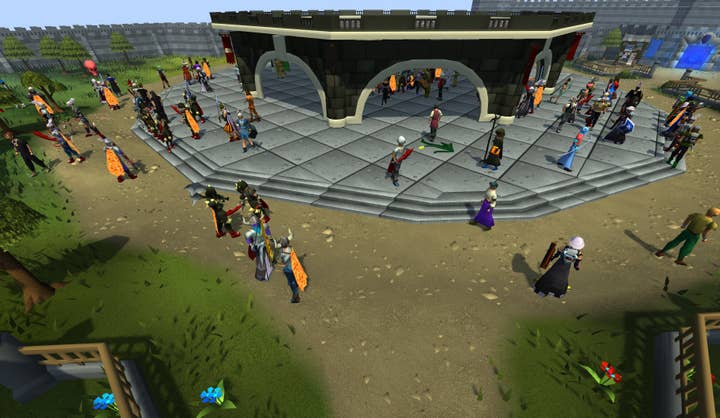 Update: Jagex has reversed its decision following protests from the RuneScape community. In a statement, the studio said it's "exploring options" with Runelite HD creators to have the mod running until its own version of the updated visuals is ready.
"Yesterday we aimed to clarify our stance on third-party HD clients and other projects that seek to radically change the visual appearance of the game," the statement read. "We hear your feedback loud and clear and we've been discussing that feedback all day and, while discussions continue, we absolutely intend to act on it.
"Our conversations today have also included 117Scape and Adam from RuneLite and we are actively exploring options on how we can work together to offer 117Scape's plug-in as a bridge until our own version is ready for release.
"We perfectly understand that you all have a voice in Old School, and that voice, at times, can be one of frustration regarding the decisions we make. Be assured that we always welcome your feedback, whether good or bad. We don't always get it right, we are only human, and now we are rectifying our approach."
Original story, September 8, 2021: Jagex has sparked controversy in its Old School RuneScape community for shutting down a HD mod that was about to launch.
Called Runelite HD, the mod was a complete visual overhaul of the classic MMO, on which the creators had been working on for two years.
In a blog post, Jagex explained that the mod was shut down because the studio was working on a similar project.
"Yesterday we contacted the developers of known HD projects and we asked them to stop development of their projects, because this is a project we are directly investigating at Jagex. We look forward to being able to share progress as our own in-house project with Old School's visuals unfolds."
In a message send to Runelite HD's creator, only known under the name '117', Jagex said that the studio's own project for enhanced visuals was "still relatively early in the exploration stages," but that "any fan-led project which seeks to change the way Old School RuneScape looks is at odds with our own plans."
"We think it's absolutely vital that there is consistency in the way that Old School looks, and so we want to make certain that our official changes will be the only ones available," Jagex continued.
In a Reddit post, Runelite HD's creator shared their disappointment over Jagex's decision, which was made "at the eleventh hour," they said, as the mod was due to launch on September 6.
"I offered a compromise of removing my project from RuneLite once they are ready to release theirs, in addition to allowing them collaborative control over the visual direction of my project," they added. "They declined outright. So, it appears that this is the end. Approximately 2000 of hours of work over two years. A huge outpouring of support from all of you. I could never have imagined the overwhelmingly positive response I've had to this project.
"I am beyond disappointed and frustrated with Jagex, and I am so very sorry that, after this long journey, I'm not able to share this project with you."
Jagex will be updating its third-party guidelines next week, "to include reference to projects and features which seek to change the appearance of the game."
To protest against the studio's decision, players staged an in-game protest, which has been relayed on Twitter via the hashtag #Free117.