Jagex up for sale as Chinese owner seeks to restructure
Fukong Interactive announces intention to seek buyer for all or part of its stake in the Runescape developer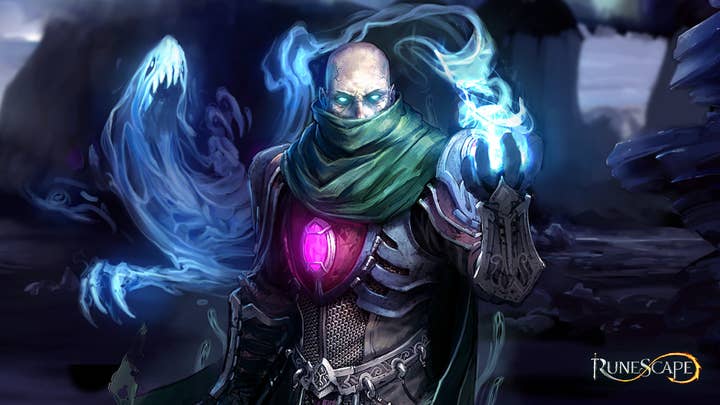 Fukong Interactive is considering the sale of its entire stake in Runescape eveloper Jagex, less than three years after the acquisition was made.
The chairman of Jagex parent company Fukong Interactive Entertainment stepped down from the role at the end of December 2018, and that event has proved to be the catalyst for some sweeping changes.
Among them is the likely sale of either part or all of its holdings in Jagex, which was announced on January 23, and translated by Yahoo Finance.
Jagex posted a statement addressing the situation on Reddit over the weekend, which stressed that the sale is "one of multiple routes" that Fukong could pursue as it restructures.
Jagex said: "Whatever the outcome of Fukong's restructure, it won't change how you play RuneScape or Old School, and it doesn't affect our plans as we continue to invest in growing Jagex, RuneScape and Old School, building on our record-breaking years, and ensuring we bring you all the new content and updates we have in the works, in addition to more quality of life improvements."
Jagex was acquired in 2016, and it has appeared to be in rude health ever since -- posting its best ever financial results last year, and launching a publishing division.
Jagex said that it has not further comment to offer on the potential sale.
Update: Jagex director of communications Rich Eddy has issued an updated statement to GamesIndustry.biz, which is published in full below:
"Fukong Interactive has issued a regulatory statement to advise the Chinese financial market that it is planning a major reorganisation and is considering sale of assets, with the partial or full sale of Jagex as a potential option. A sale of assets is one of multiple routes Fukong Interactive has available as it restructures and, by making this initial statement to the market, Fukong can now begin exploring such options.
"Whatever the outcome of Fukong's restructure, Jagex continues to execute on our short-term and long-term strategies for the RuneScape franchise, which has seen five years of consistent growth, delivered lifetime revenues of $1 billion, and now has player membership at an all-time high driven by our living games approach and a successful first move to mobile with Old School RuneScape.
"Jagex has never been in better shape and the year ahead will see further investment in the organisation as we expand our talent base to create and deliver significant new content for our players, build on our Jagex Partners third-party publishing initiative, in addition to increasing our presence in mobile sector with RuneScape itself."
Correction: A previous version of this story stated that Jagex was acquired less then two years ago. The story has been changed to reflect that the deal was made in September 2016.