Jade Raymond heads up new EA studio, will work on Star Wars
Montreal-based Motive will work "in close quarters with the BioWare team," Raymond said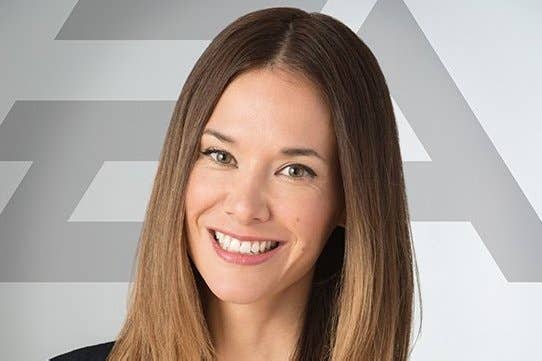 Former Ubisoft Toronto head Jade Raymond is now a member of publishing rival Electronic Arts. The industry veteran officially announced the news today that she's heading up a new EA Montreal studio called Motive. While some of Raymond's more recent comments addressed the challenges of AAA development and her love of the indie community, it would seem that she's still very much focused on the AAA space.
In her announcement post, Raymond explained that she'll be working closely with BioWare, Naughty Dog veteran Amy Hennig and she'll be overseeing EA's Visceral studio:
"Motive will work in close quarters with the BioWare team. Yanick Roy and the BioWare Montreal team are doing some new and exciting things with Mass Effect: Andromeda and it's clear that there is already so much talent to collaborate with on site. And as a player of the latest Battlefield and Dragon Age games, I have experienced what the Frostbite engine can do; and I can't wait to get my hands on it and see what a new team can create!
"We will be building Motive in Montreal, and together we will shape and evolve the culture we want to develop incredible action experiences.
"Motive will be a creative-driven team, incubating entirely new IP and taking on some amazing projects. The first one is going to be really exciting - we're going to work on Amy Hennig's Star Wars game!
"In addition to building the new Motive Studio in Montreal, I will also oversee the Visceral studio in California. I'm a huge fan of the games that have come out of Visceral and I feel honoured to be working with such a talented team led by studio GM Scott Probst. I've also known Amy for years and have admired her work on the Uncharted games! I'm thrilled that the first big project that we will work on in Montreal will have Amy as Creative Director. An opportunity to work with her and the Visceral team, and to play in the Star Wars universe, is once-in-a-lifetime stuff.
"Getting back to what I love about making games, creating a new studio, working alongside world-class developers, ideating new IP and being a part of Star Wars...this is going to be fun!"