Jack Tretton brings the SPAC to gaming
The former PlayStation boss lays out the pitch for special purpose acquisition companies with his own Power Up Acquisition Corp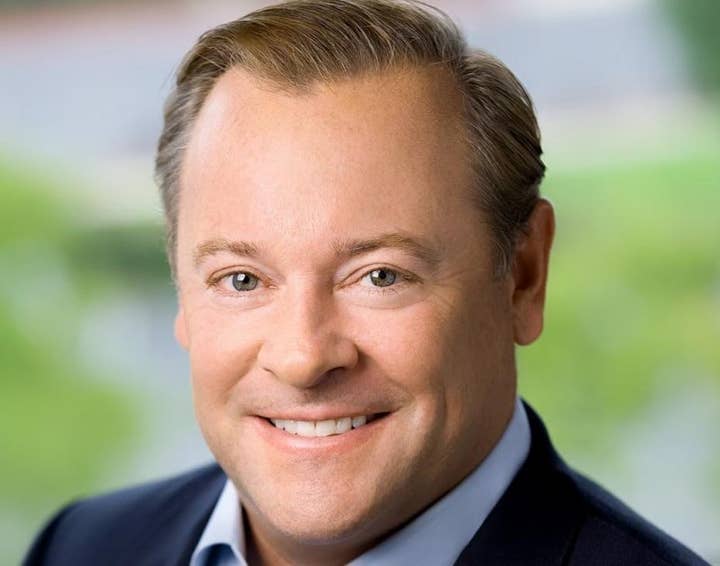 The games industry has seen an incredible flurry of investment in recent years, but one thing it hasn't seen much of to date is special purpose acquisition companies, or SPACs.
These companies raise money by going public before they have any business to speak of. The money from the initial public offering is then used to go out and invest in a sector where the SPAC management professes a particular expertise. To put it simply, the people who buy stock in a SPAC IPO don't know what they're going to wind up with, but they trust the management team to find something worth their money.
While SPACs have been a trendy option in recent years, they've largely stayed out of the gaming space. That may change, as there's at least one SPAC with an eye on the games market: Power Up Acquisition Corp., led by former Sony Computer Entertainment America CEO Jack Tretton.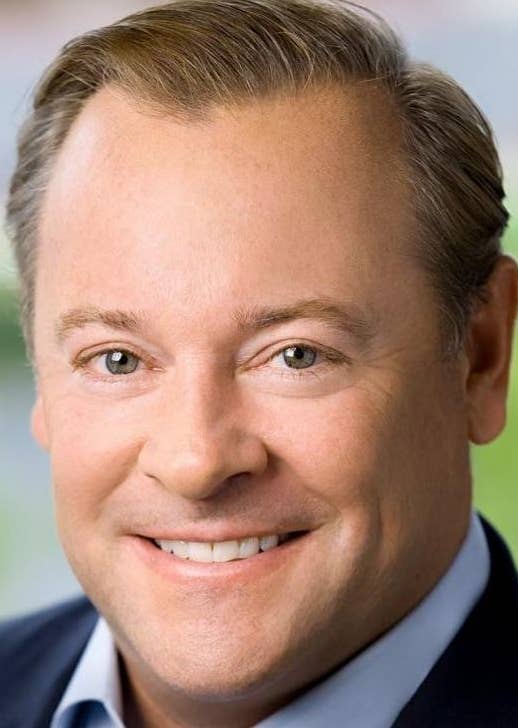 Speaking with GamesIndustry.biz, Tretton says SPACs are just another way to solve a problem he's been trying to crack ever since he left Sony in 2014, when he launched his own company to provide consulting for companies big and small, representing outfits looking to acquire and outfits looking to be bought.
"That led me to realize that not everybody wants to do acquisitions, but just about everybody in the indie space needs help raising money and it's very difficult to do from outside the industry," Tretton says.
When he first heard about SPACs, he liked how it gave companies easier access to money raised through public markets while letting the SPAC handle the regulatory and administrative overhead associated with the IPO. He also liked how it could let the target company remain largely independent and in control of its own destiny.
For example, Power Up Acquisition Corp. has raised almost $288 million through its IPO and is looking to invest it in a company with a valuation between $1 billion and $2 billion. Despite the size, Tretton still refers to that scale as "the indie space."
"Not everybody wants to do acquisitions, but just about everybody in the indie space needs help raising money and it's very difficult to do from outside the industry"
"The criteria we're looking for is first and foremost, a strong management team that's already having success but has eyes on growing their business and sees the appeal of our management team and public markets as a way to accomplish their goals," Tretton says. "But we're not looking to take over the management team or change the management team. We're looking to provide a support and mentorship role, in the form of maybe a board seat or two."
Beyond Tretton, the Power Up management team includes former Activision Blizzard vice chairman Bruce Hack as executive chairman, Version 1 esports CFO Michael Olson in the same role, Gamma Innovations founder Gabriel Schillinger as president, and Makers Fund partner Matthew Ball as chief strategy officer. The SPAC's board of directors also includes Ouya founder Julie Uhrman, Bad Robot Games CEO Anna Sweet, and Boston Seed Capital co-founder Peter Blacklow.
[Correction]: After publication, Ball reached out to GamesIndustry.biz to note that even though he and Sweet were listed on the management team as part of Power Up Gaming's preliminary pre-IPO S-1 filing, they are no longer involved with the company.
That mentorship will need to be compelling, as Power Up Gaming doesn't have a business that could conceivably provide helpful synergies to a company it invests in. And in some ways, Tretton thinks that's a selling point.
"The message every acquiring company says is, 'We really admire what you do. We want to allow you guys to be independent, and we're just going to provide you with resources to make you even better,'" Tretton says. "And hopefully that's true, but the reality is in many instances, they're getting stock in that new company and they're a cog in the wheel. As opposed to controlling 100% of their destiny, they're now dependent on the company that acquired them and their overall success. So they no longer say, 'All we have to do is execute our plan and deliver our numbers and we're going to be fine.' They now are dependent on their parent company's success."
Of course, $288 million in cash is a selling point of its own as well, particularly as the barriers to development have gone down and simply making a good game doesn't improve one's odds of success in quite the same way as it used to.
"That's why there are so many mergers and acquisitions in the indie space. It's not because it's necessarily a goal of theirs, but it's kind of a necessary evil to grow their business..."
"I do think the development prowess has outpaced the overall market prowess, meaning they may have expertise in game development but they don't have expertise in go-to-market strategies or fundraising," Tretton says. "And these are the type of things that are lacking in the indie space to actually grow their business. That's why there are so many mergers and acquisitions in the indie space. It's not because it's necessarily a goal of theirs, but it's kind of a necessary evil to grow their business, given the options available to them."
"This provides another tool. If you look at our industry, at $200 billion it's more than double the size of box office and the music industry combined, but the music and box office industry have been around a lot longer than the games industry, so means for artists or filmmakers to finance and grow their business are a lot more extensive than they are in games. We'll get there, but right now, given its infancy, it needs some help providing methods for companies to grow their business in the form of financial infusion."
While the $1 billion to $2 billion range narrows down the field of candidates Power Up Gaming is looking at, it still has a variety of potential targets to choose from. Tretton says the company identified 80 developers and publishers who meet its financial criteria for revenue and valuations.
"We're looking at the entire video game space, so it's not only publishers and developers," Tretton says. "It's also game adjacencies, media companies, ad-tech companies, really anything that supports the industry. If you read our S-1 [IPO regulatory filing], we can gravitate toward the entertainment industry or go any direction we want, but given our experience, our focus, and the size of the gaming industry, I certainly think we're going to end up with a gaming partner."
Given the wide net the company is casting and some of the management team's past -- Schillinger's Gamma Innovations developed a background Ethereum-mining app for Razer -- we ask if blockchain investments are under consideration.
Tretton treads lightly around the topic, saying, "At the end of the day, the thing you gotta look yourself in the mirror and ask -- and hopefully the answer comes back 'yes' -- is, 'Do you have the consumers' best interests at heart? Are you delivering good value for the money? Are you protective of their information? Are you asking them to spend money that is well-justified in their mind?' And if the answer is no to that, you're going to fail miserably. If you start to nickel and dime the consumer and diminish the entertainment experience for what they get, they're going to turn elsewhere. There's no shortage of great choices for gamers within the industry.
"We're all competing for consumers' disposable income, and we're all competing for their time. There's only 24 hours in a day. And if they don't enjoy the experience and don't get a value from it, they're going to shift their attention elsewhere. So it behooves everybody to ensure that relationship with the consumer is handled properly because anybody that damages that really hurts the entire industry. I think blockchain's no different than any other aspect of the business: games-as-a-service or the price of software. Ultimately it comes down to value for the dollar."
Power Up Acquisition Corp. has 15 months to complete a deal, or the funds raised through the IPO will be returned to investors. Extensions are possible, but Tretton says the goal is to have a merger completed within the 15-month window.