Iwata: "Very sorry" for Wii U network update
But Nintendo boss explains why it will be worth it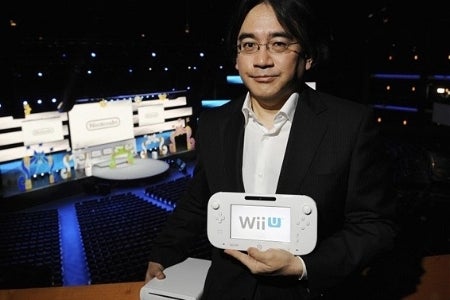 Nintendo president Satoru Iwata has shared his regret over the Wii U's infamous day one patch, which sees console owners forced to download a 1GB update before they can access the machine's online services.
"Personally I think that users should be able to use all the functions of a console video game machine as soon as they open the box, so I feel very sorry for the fact that purchasers of Wii U have to experience a network update which takes such a long time, and that there are the services which were not available at the hardware's launch," he told IGN in a statement.
But he said that he was sure players would be pleased once they'd completed the download, even if it was difficult for him to explain why.
"It is challenging to communicate attractions which are hard to understand unless you actually touch and experience them yourself. This is especially so with Wii U because it has unprecedented entertainment potential," Iwata explained.
The Wii U is already on sale in the US and goes on sale in the UK at midnight tonight. The console sold roughly 400,000 units in its first week in the US, selling out at many retailers. But Iwata is cautious about celebrating any such achievements.
"I always and strictly tell Nintendo employees never to use the term 'success' to describe our own performance," he explained.
"If we call a result of any of our efforts a 'success'… we might apply it as the standard for success for future projects as well, and we could wind up not trying to do better than that or not making something which is very different in nature."