Iwata: No price cut for Wii U
"We have not yet fully communicated the value of our product"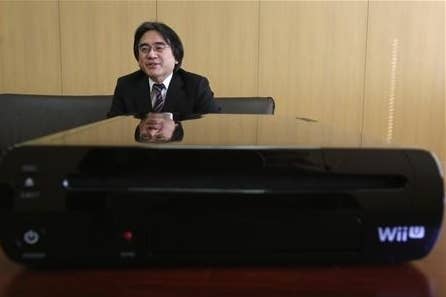 Nintendo president Satoru Iwata has ruled out a price cut for the Wii U console, despite the machine's inability to repeat the success of the Wii.
"With Wii U, we have taken a rather resolute stance in pricing it below its manufacturing cost, so we are not planning to perform a markdown" he said in a statement following Nintendo's latest financial results.
"I would like to make this point absolutely clear."
He also admitted that the company had failed to make consumers understand why they should pay the current price, around £240 for a basic package, for the machine.
"We are putting our lessons from Nintendo 3DS to good use, as I have already publicly stated. However, given that it has now become clear that we have not yet fully communicated the value of our product, we will try to do so before the software lineup is enhanced and at the same time work to enrich the software lineup which could make consumers understand the appeal of Wii U."
Yesterday Nintendo's financial results saw it cutting forecasts for the Wii U, expecting to sell 4 million by the end of March - rather than the previously hoped for 5.5 million units.