Iwata explains why US, Europe need to wait for New 3DS
Nintendo president says handheld refresh not needed because original 3DS is "at an earlier stage of popularization" overseas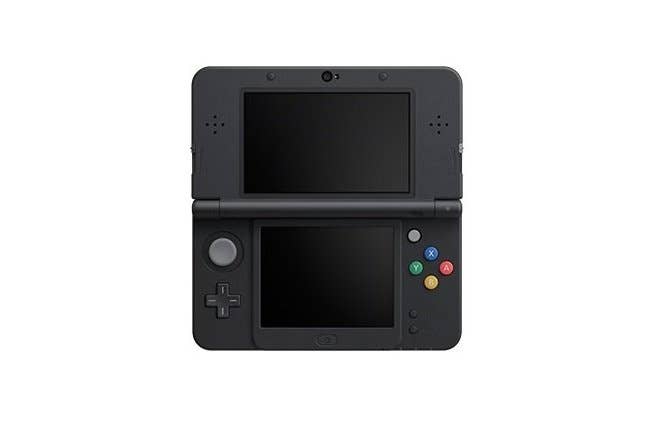 Earlier this month, Nintendo launched the New 3DS and New 3DS LL in Japan, bringing an extra thumbstick, better 3D functionality, and added horsepower to the company's line of handhelds. In a post-earnings briefing with investors today, Nintendo president Satoru Iwata said the new systems combined to sell 234,000 units in their first week on sale, more than any other hardware refresh the company has ever released.
Despite that promising start, Iwata said Nintendo won't be launching the systems in the US and Europe this year. He also acknowledged that Western gamers would only see a relatively thin slate of big 3DS releases this holiday season (just this month's Super Smash Bros. along with next month's Pokemon Omega Ruby and Pokemon Alpha Sapphire).
"Based on these observations, some might wonder if, apart from the domestic market, the sales of Nintendo 3DS will really be able to gain momentum in the overseas markets," Iwata said.
Iwata then noted that the 3DS is at a different "stage of popularization" in Japan than in the US and Europe. The handheld is nearing lifetime sales of 17 million in Japan, or about equal with the lifetime sales of the GameBoy Advance. As a result, Iwata said the 3DS' addressable market has nearly been reached, and the launch of the New 3DS was necessary to grow sales once again.
"To the contrary, neither of the cumulative sales figures of Nintendo 3DS in the U.S. nor Europe is more than that in Japan despite, based on the historical performance, bigger sales potential," Iwata said. "In short, Nintendo 3DS is still at an earlier stage of popularization in these two markets. Also, the difference in market characteristics shows up in the software sales pace. In the Japanese market, both hardware and software tend to sell during a short period along with a quick spread of information on them. In the U.S. and Europe, on the other hand, highly acclaimed games are likely to be longtime sellers."