Irrational vet forms The Deep End
Bill Gardner launches new studio with Kickstarter for adventure horror game Perception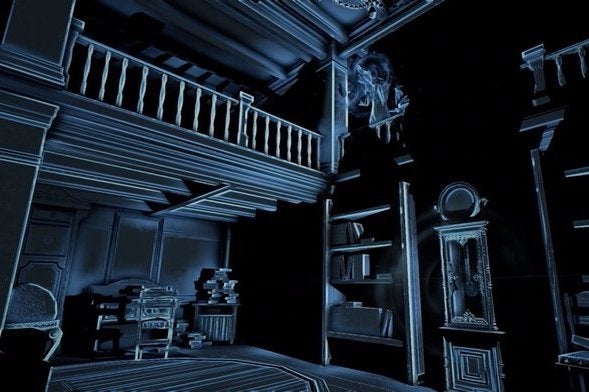 Irrational Games' demise has spawned yet another independent developer. The latest upstart studio to join the club is The Deep End, a Boston-based outfit founded by Irrational Games veteran Bill Gardner.
The Deep End's first project is Perception, a horror adventure game for which the studio has just launched a Kickstarter campaign. The game centers around a blind girl exploring an abandoned mansion with the help of heightened sense of hearing. The mansion is "seen" using echolocation, with every sound creating an outline of the environment as it ripples away from its source. Deep End has set a $150,000 funding goal for the campaign.
Gardner is serving as creative director on Perception, and already has a team of developers committed to the project, including fellow BioShock vets Jim Bonney, Kirk Bezio, Robb Waters, Hung Nguyen, John Malaska, Justin Sonnekalb, and Jed Wahl, as well as Ben Johnson (The Godfather, Dead Space), fantasy novelist Amanda Gardner and freelance artist Desiree Fernandes. Special effects studio FXVille, Inc., will also lend a hand in production.
Perception is expected to see release on the PC in June, 2016. It is being developed using Unreal Engine 4.